It wasn't much of a surprise when Manchester City came calling for Riyad Mahrez in 2018. The creative forward was a perfect fit as the kind of winger Pep Guardiola wants; someone who is capable of adapting to central roles as well.
Mahrez is not an out-and-out midfielder who waits for the full-backs to run through but more of a player who has a natural tendency to cut into the box and provide passes by snap threading the defenders.
Although he was a perfect fit in Pep Guardiola's books, he found it difficult to be a regular last season. The prominence of Bernardo Silva was surely one of the many reasons for his benching but with the pass of a season, the landscape has shifted.
Riyad Mahrez has now started 20 games for City in 2019/2020 season accounting for nine goals and 13 assists from the right side. The creative homo is only behind Kevin De Bruyne in terms of creating goal-scoring opportunities and providing key passes.
Mahrez is only getting better with every passing day. The Algerian midfielder is proving to be a perfect wide man for Pep Guardiola and is comfortable with the task that he has been assigned.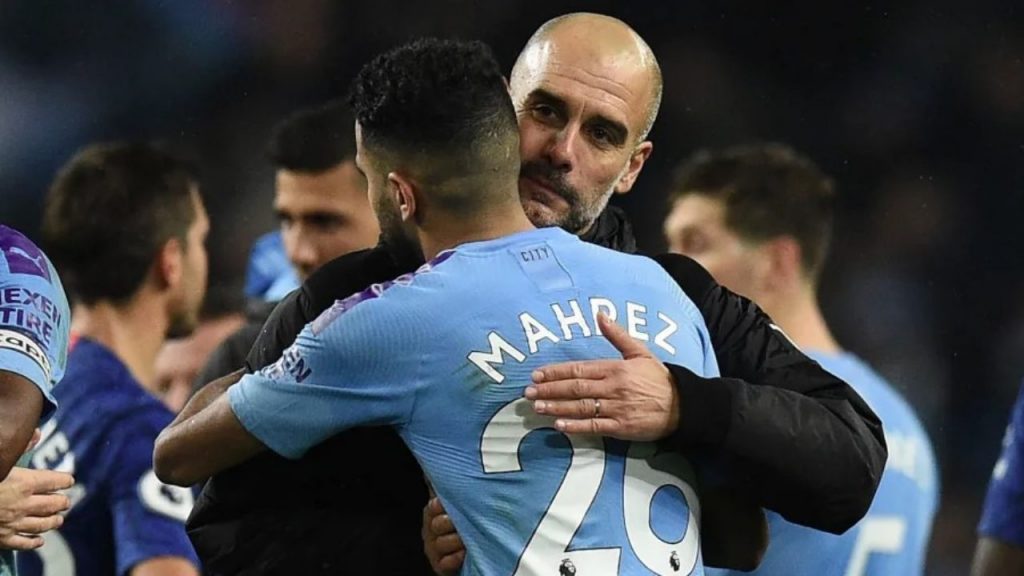 In the words of Pep Guardiola: "The difference last season and this season is he [Mahrez] plays more minutes because the manager is more kind to him."
"The level he played last season was good too. He loves to play football. You see his legs, it is impossible to be injured because he has no muscles. The final third he has something special, always I have the feeling he can score a goal."
The possibility of Mahrez to create wonders and be a X-factor for Guardiola has earned him the opportunities to start often. The Algerian is working on his strengths and has been garnered by the Spanish boss in a way that has helped his team a lot, per se.
Manchester City in this season have been at the bottom of their barrel but Mahrez's performance nonetheless is a standout. The season has turned out to be a transitional phase for the midfielder and his emergence has surely made him an integral part of the present squad.