According to the latest reports from news outlet Metro, Manchester City's Player Of Last Season Kevin De Bruyne is set to return to training as soon as next week.
Manchester City is currently looking like the best team in the world as manager Pep Guardiola has instilled his philosophy and style of play into the team. The Blue side of Manchester currently sits at the summit of the Premier League and is on course to break the records that they set last season when they stormed their way the Premier League title.
After the recent Manchester derby win over local rivals Manchester United last weekend, City have even more positives news coming up this week. Belgian playmaker Kevin De Bruyne is preparing a recovery sooner the presumed and the midfielder is set to return to training from next week onwards.
De Bruyne was one of City's standout performers last season when they won the League title and he also helped Belgium to finish third in the FIFA World Cup during the summer. But a knee injury earlier this season in August was a big blow for the 27-year-old and he missed the initial campaign of the season spending two months on the sidelines.
Just a fortnight ago, De Bruyne was forced to leave the pitch after another knee ligament injury in the Carabao Cup against Fulham. Although City won the game 2-0, De Bruyne's injury was more of a concern for Pep Guardiola as reports claimed that the midfielder was set to miss six more weeks of footballing action.
But most recently, after making a strong start to his recovery, De Bruyne will be returning to full training by next week. This means that De Bruyne will be available for selection against the West Ham United game at the Olympic Stadium after the international break.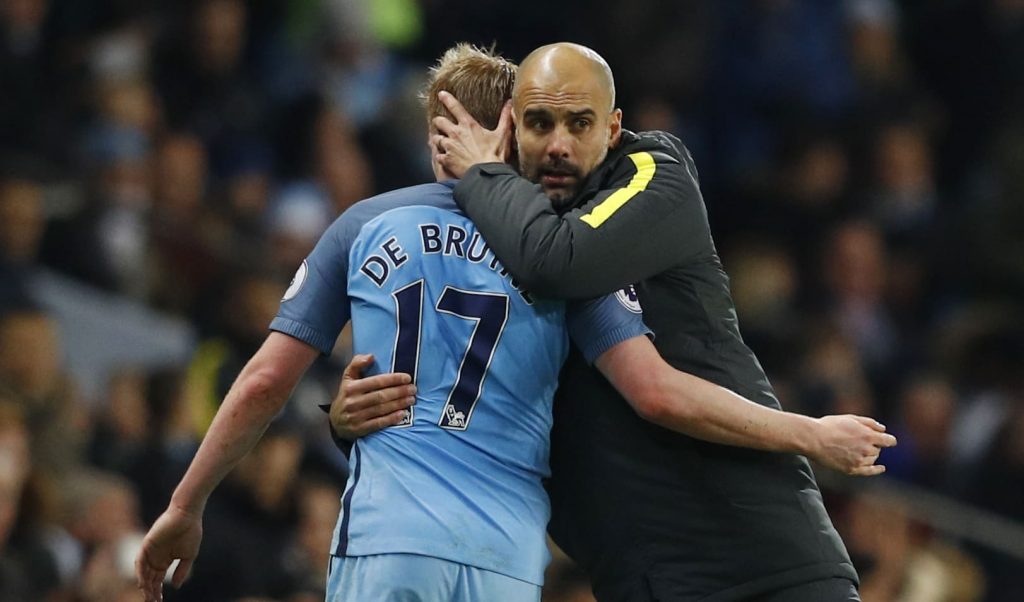 Should the City talisman feature against West Ham, it would mean that he missed just three matched and should be in line to start against Chelsea at Stamford Bridge in December.
In all honesty, De Bruyne's absence hasn't really been a big miss because David Silva, Bernardo Silva, and Raheem Sterling have all stepped up to the occasions. De Bruyne's availability will just be another luxury for Guardiola to pick his fruits from.