Benjamin Mendy, the French left-back who came in to Etihad Stadium last season has spent much of the last year trying to get back from crucial ligament injury which he picked up in the game against Crystal Palace in September 2017/18 season.
Mendy has worked hard to get back to full fitness. He returned to action for his club in April but played just 62 minutes across three games before the end of the campaign. That didn't deter the French coach from including the 23-year-old in his final squad for Russia World Cup.
Though his club won the Premier League with the record-breaking season and his country the World Cup, it must have been a frustrating time for the former Monaco star.
But now, this season he showed why Pep & his Co. were determined to bring him to Manchester.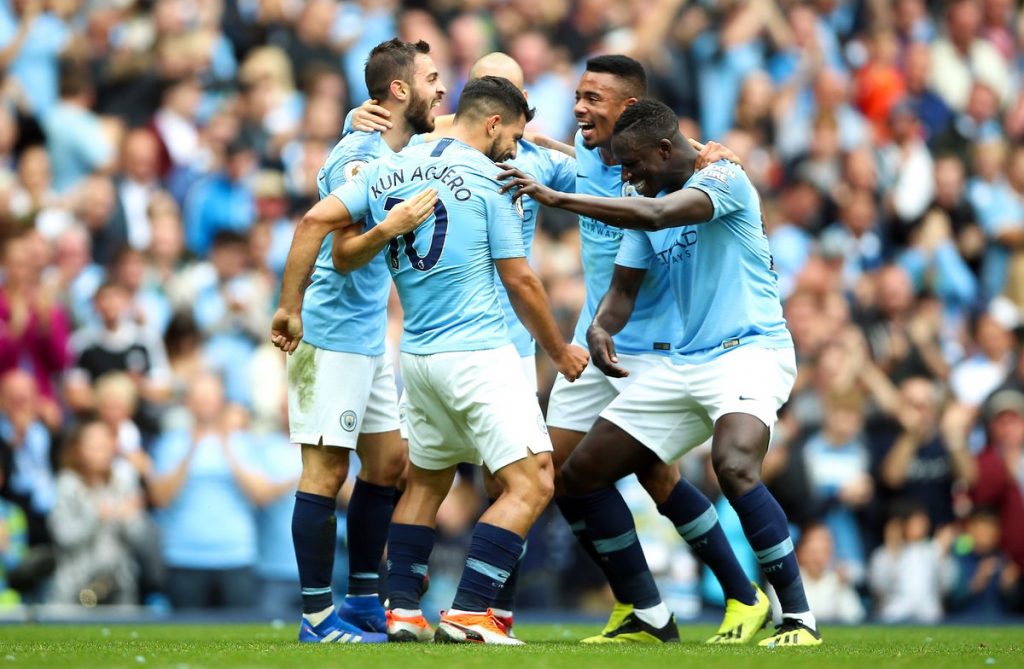 Benjamin possesses all the qualities of a modern full back – full of activities, energetic complemented by electrifying pace – who is deadly going forward.
Fabian Delph and Oleksandr Zinchenko tried to fill his shoes when he was lost to injury last season. But no one around Europe can provide what Benjamin Mendy does. He is a gem.
Pep Guardiola said: "We could not demand Delph and Zinchenko do what Benjamin Mendy does, in terms of going up and down the wing, attacking space and having his physicality because they have different physical conditions.
"We saw Mendy's quality at Monaco in France, his quality to go forward. When a player has this quality, we must use it, because it's his ability to create problems.
"Last season we adapted the way we defended, used Fabian and Zinchenko, but we didn't have another option last season. That's why speaking about tactics you first must speak about the quality of the players and how they move with their team-mates for the way we want to play.
"Mendy is Mendy. He is what he is. Sometimes you want to kill him. Sometimes you say 'wow, what a player we have.'
"Mendy has a lot of things to improve. Hopefully we can convince him to be calm and forget a bit the social media and focus on what he has to do."
Benjamin Mendy is one of the most productive players from wide out the pitch, with three assists in four games this season. He already has put in 25 crosses into the box.
Benjamin was also key figure in making of two goals and has also created two heavy chances. Therefore, figure of three could have easily been seven – perhaps more..
Guardiola will aim to tweak Benjamin's forward charge rather than tweaking his natural attacking instincts. Mendy will only get better!