Manchester City's rumored 2018/19 away kit has been leaked online. An article from Footy Headlines depicts that the all new Man City's 2018/19 away kit will come with 'all new design and graphic'.
Footy Headlines has made prediction on full Manchester City 18-19 away kit to give us a better impression of what to expect.  As per the report the away kit would be no more like a uniform, instead it will have a 'unique and new design'.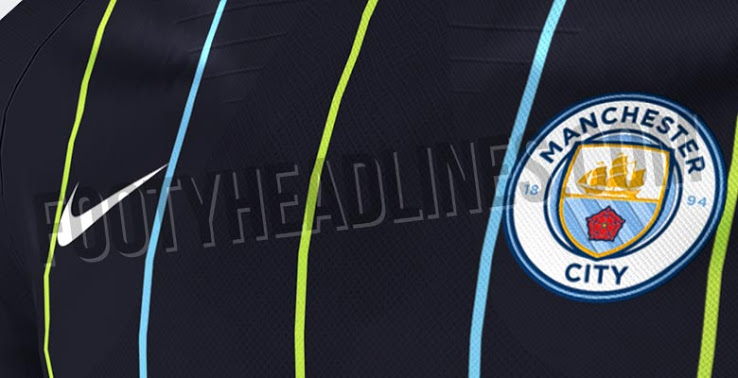 Manchester City FC has been in talks with Puma for the next season. If Puma enters the club, the Nike's swoosh may disappear.
MANCHESTER CITY 18-19 AWAY KIT
As per the leaked image, the 2018/2019 away kit is dark navy and features lime green and sky blue pinstripes on the front which is totally new for the club.
Nike and Etihad logos are placed on the right chest, both in white color. The 'leak' also suggests the kit will be based on the latest version of Nike's Vapor template and will feature a zig-zag detailing along the top of the sleeves and on the sides of the shorts.
At the neck of the t-shirt, we can see two simple blue and lime colored tapes along with a pride graphic that simply reads "#MANCITY".
Socks and shorts would be of same color tone to compliment the Manchester City 2018-2019 away strip.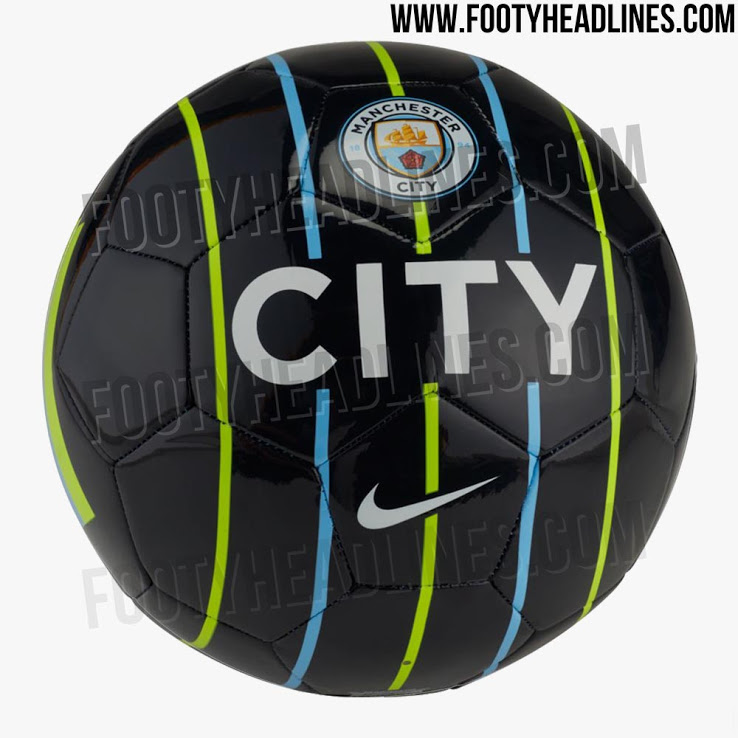 The Nike Manchester City 2018-19 away uniform is expected to be released later than the home, likely in June or July.
Man City FC has recently partnered with Tinder and Nexon (for gaming). What do you think, will their logos make a place on Manchester City 2018-2019 away kit? What are your expectations/predictions regarding the away kit? Share your thoughts in the comment section below.