You don't lose the game until the final bet and wait to release the ace that is rolled up your sleeves. Pep Guardiola seems to be the master of bluff, faking his bets around until the stakes reach their high. The Spaniard has finally played his trump card of tactics which has helped Manchester City regain their title spot. The Citizens who were second from the loss against Chelsea in December, regained the top position avenging their defeat with a 6-0 demolition over the Blues.
Pep Guardiola saw a graph of decline in his team when he lost games against Chelsea, Crystal Palace, Leicester City and Newcastle United that gave Liverpool a chance to clinch the title, but retrospect to their second-half of the season performances, Liverpool has again given away points which has given Manchester City a reason to rise.
Presently, both the teams stand on 65 points with Liverpool having a game in hand. A draw or a loss for the Merseyside club would mean City nearing glory. Liverpool have drawn a couple of their recent games and now can not afford to lose a single point if they fancy bringing Premier League title to Anfield. The win percentage of Manchester City in recent games tend to incline them as title favourites but not to forget the fact that Jurgen Klopp's Liverpool are more determined than any other team to reach the pinnacle.
By winning the game against Chelsea in an heroic manner the rampant City made it loud and clear for Liverpool to hear that if they really want to win the title, they will have to be on their tenterhooks on all the battles, winning even against the big names because Manchester City will in no way give away points even to the top 6 names.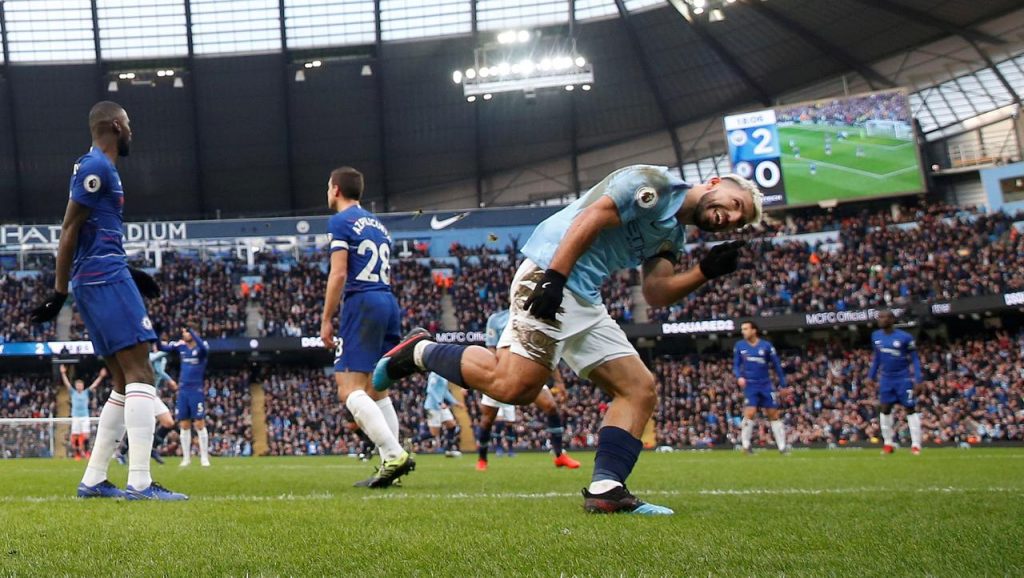 The former Reds star Graeme Souness told Sky Sports: "City have put a marker down. Liverpool are going to have to win every single game to win this league. City have the bit between their teeth right now.
"The way Liverpool beat Bournemouth on Saturday doesn't confirm they're back at their best.
"But that result for City against Chelsea has confirmed after their hiccup, they're saying: 'We're bang at it, this is how we're going to finish the season'.
"If that is their form between now and the end of the season, Liverpool have to win every game. That's what they're looking at.
"City today have won 6-0 and you're thinking, with it being nearly 50/50 in possession, were they that good? Yeah, I think they were in the areas that mattered.
"When they came to defend, they defended properly as a unit and individually. Up front, they were getting goals, albeit through some mistakes from Chelsea.
"City have had their rollicking off their manager and they've had their points dropped. They're going to take some stopping if that's their mood between now and the end."
Liverpool are chasing the title after 29 years and if they want to be the holders, they have to be faultless in their approach and dominating in their dealing. The only way Liverpool can win the title is by winning all games because the Blues of Manchester are not willing to lose any.
READ: Man City players you should have in your Fantasy Premier League Team
READ: Is Sergio Aguero the best Premier League striker?
READ: Should Fabian Delph opt for a move away from Manchester?
WATCH: Man City 6-0 Chelsea | Analysis & Reaction