The Premier League is back as Arsenal host Manchester City in the first gameweek to begin their campaign.
Unai Emery will have a tough battle to kick start his Arsenal career as he face reigning champion Manchester City.
Two of the best right backs in the Premier League will cross foe on the opening day when Manchester City's Kyle Walker faces Arsenal's Hector Bellerin.
Hector Bellerin
Bellerin has established himself as one of the core of this Arsenal team. And it's a story every Arsenal fan is proud of – from Academy graduate to central figure modeling the official kit.
With no back up on the right side, Hector Bellerin played almost every match for the Gunners last season. Arsenal brought in highly rated full back from Juventus – Stephan Lichtsteiner to provide some healthy competition to Bellerin. Stephan is expected to just push Hector over the next level, to get the best out of him.
Bellerin likes to drive forward and give his all for Arsenal to get that goals, but he doesn't forget his defensive duties and makes sure he tracks back on the counters of opponents. Bellerin will have Leroy Sane running at him and Sane is someone who has been a beast for Pep Guardiola in last couple of years, yes it will be difficult to keep him under the radar but Bellerin is experienced enough to get into his head.
Kyle Walker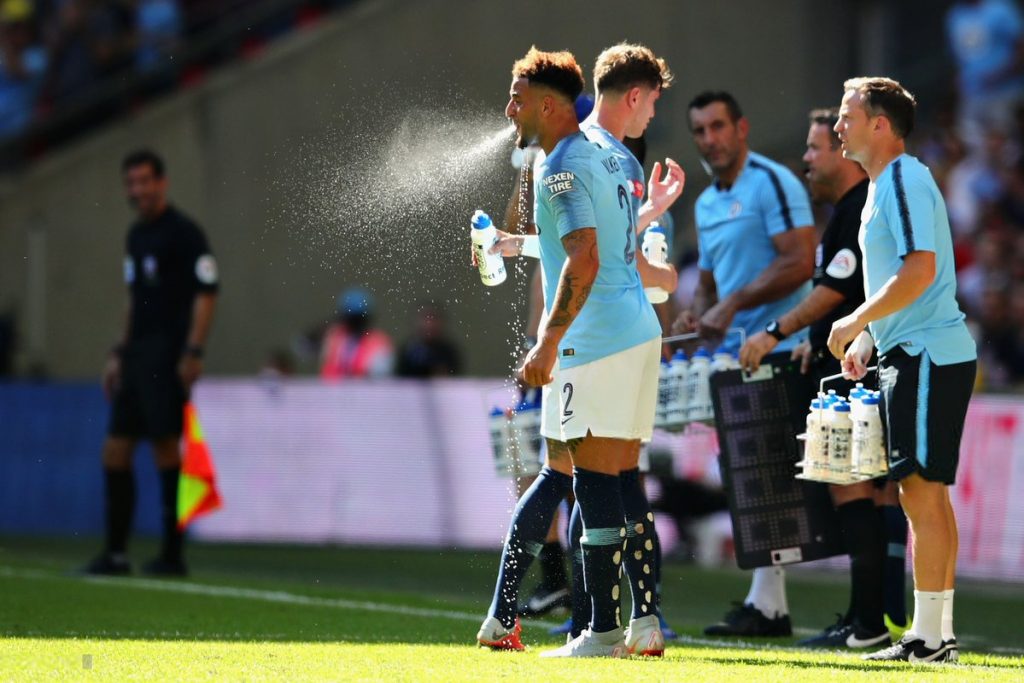 Playing about every match last season followed by featuring for England at World Cup in Russia – he has had a long season. But, Guardiola started with Walker against Chelsea for Community Shield last weekend so his involvement against Arsenal should be expected.
Walker is a physical full back, who gives hard time to the opposition wingers. With his physicality, his tackling is also one of his strengths.
Walker is pacy but not as much as Hector Bellerin, though the latter deficits on physical aspects comparatively.
Walker is equally a beast going forward and his creativity at around opposition penalty area might create some changes to score.