The praises for De Bruyne just keeps on coming.
Bernardo Silva who came on as a substitute for Gabriel Jesus scored his first Manchester City goal in 7-2 display against Stoke City.
By that time 'assists king' De Bruyne had completed his performance by adding two assists, receives standing ovation from Cityzens who has been sensational on his 100th appearance for City.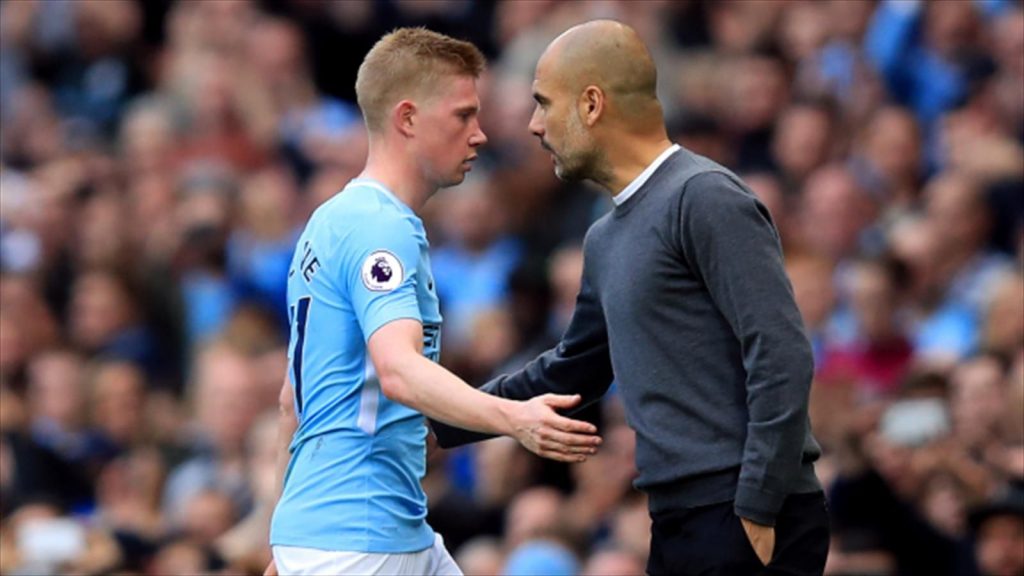 Bernardo said: "It feels great to be part of this team and score my first goal for Manchester City, I've very happy for this.
"The team played an amazing game, three well deserved points and now we have to think about the Champions League, because we want another three points there to help us progress.
"To be here and to be able to learn from all these fantastic players, it's an amazing opportunity, I'm very happy to be here, and I hope I can help the team to achieve the goals.
"Kevin, is just an amazing player. It's a pleasure to play alongside these kind of players and he showed us again that he's one of the best in the world."
Manchester City were fantastic in the game against Stoke City. 29 goals scored by City this season in their previous seven league matches.
Questioned if City's current spell is the best he's been involved in during his career, Bernardo answered: "Yes I think so, last season we played good football with Monaco and with the national team as well, but this performance that the team has been able to achieve over the last games has been outstanding."