Zlatan Ibrahimovic had revealed in an interview in early 2019 that he got the opportunity to be a part of Manchester City back in 2010, but couldn't take up the offer as he wanted to be at someplace familiar, where he'd happy; something that he needed desperately at that time. Of late, Zlatan Ibrahimovic has been a free agent after he left LA Galaxy. The news is that he has accepted an offer to re-join AC Milan, the club he left the Manchester City offer for in 2010! You can get all the latest on Zlatan Ibrahimovic by clicking on the link.
Had moved to AC Milan after troubles with Guardiola at Barcelona
Back then the talented Swedish striker had ran into difficulty times with Pep Guardiola during the last few months of his stay at Barcelona. He even created news for a fiery outburst against the Spanish coach after Barcelona's loss to Jose Mourinho's Inter Milan in the semi-final of Champions League. He made only a few more appearances for the club post after that, before making a return to the Serie A.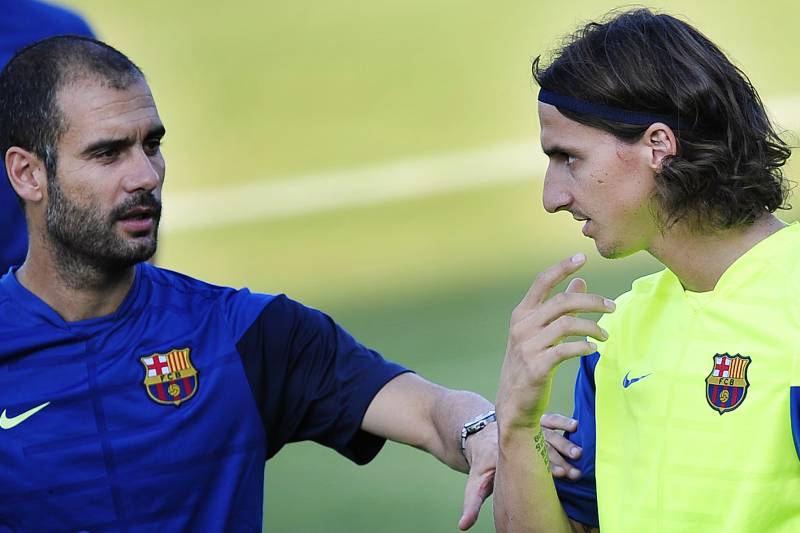 Thereafter, the star forward joined AC Milan, signing up with them on loan and then becoming a permanent part of the team at the season end. Now that he is making his way back to AC Milan on a six-month contract for the remaining part of the season; as can be expected, it would be a kind of déjà vu feeling for him.
Chose happiness over everything else
Now 38 year old, Ibrahimovic had revealed in an interview that things could have turned out differently for him if he would have taken up the Manchester City offer and played in England instead.
He had spent a good 18 months in England, with Manchester United, before moving base to United States. At Manchester United, he made 53 appearances and scored 29 goals, before a major knee injury cut short his time with the club. However, he could have made a switch to United's old-time rivals Manchester City when it was under the reign of Sheikh Mansour, the wealthy owner from Abu Dhabi.
If you go by the claims, a deal between Manchester City and Barcelona had already been struck before Zlatan Ibrahimovic chose to pull the plug. The veteran striker revealed in an interview that all he wanted was to make sure that he'd be happy at whichever club he'd go to next, considering the way in which he had parted ways with Barca.
He told The Daily Mirror in March 2019 that he chose to go back to Italy as he knew he'd be happy there. He wasn't sure if things would be the same at Manchester City as it would have been a different challenge for him. Although AC Milan was also a new club, he knew his way around the city and had been with Inter Milan for 3 years. So, he was well aware of the country and opted to take the safe card instead. As we all know, he went on to play couple of seasons with AC Milan, before a solid four year stint with PSG in France. That was followed by an 18 month run with Manchester United and then LA Galaxy.