In the back of our mind, we all respect the Manchester United players of 1998-99 season, irrespective of the team we follow. A squad of Ferguson era fully equipped and equally adept consisted the big names. The ragtag group of veterans consisted of Peter Schmeichel, Roy Keane, famous pundit Gary Neville and academy graduates like Ryan Giggs and Paul Scholes. Not to forget England great David Beckham and Old Trafford boss Ole Gunnar Solskjaer. The Red Devils were crowned champions with 79 points under their belt.
After them came the side of Gunners in 2003/04, famously known as "Invincibles". A club lost to none in Premier league in that season and went on to score 84 points(12 draws). Led by Ashley Cole, the team also had big names in the like of Patrick Vieira and Thierry Henry.
However, the present and rampant squad of Manchester City are the finest in Premier League history. Are they really the best team ever? In terms of depth, quality and POINTS, yes they are. But can we quantify them as much better that the Treble winning squad or Arsenal's Invincible's? Rather a debatable point. All teams were best in their demographics but considering the way City dominate, none can deny on them being the best ever Premier League team. Not even Robbie Flower, former City and Reds player.
He said, "This­ Manchester City squad is quite possibly the best I've ever seen in English football in terms of depth of quality."
City won the title at a canter last season, because no other team was anywhere near good enough to be spoken of in the same breath.
"At least we have a race this time, a three-way race for the first time in years and a proper fight. So, next time you want to call a side bottlers, just think about what you're saying. And here's a couple of stats to help.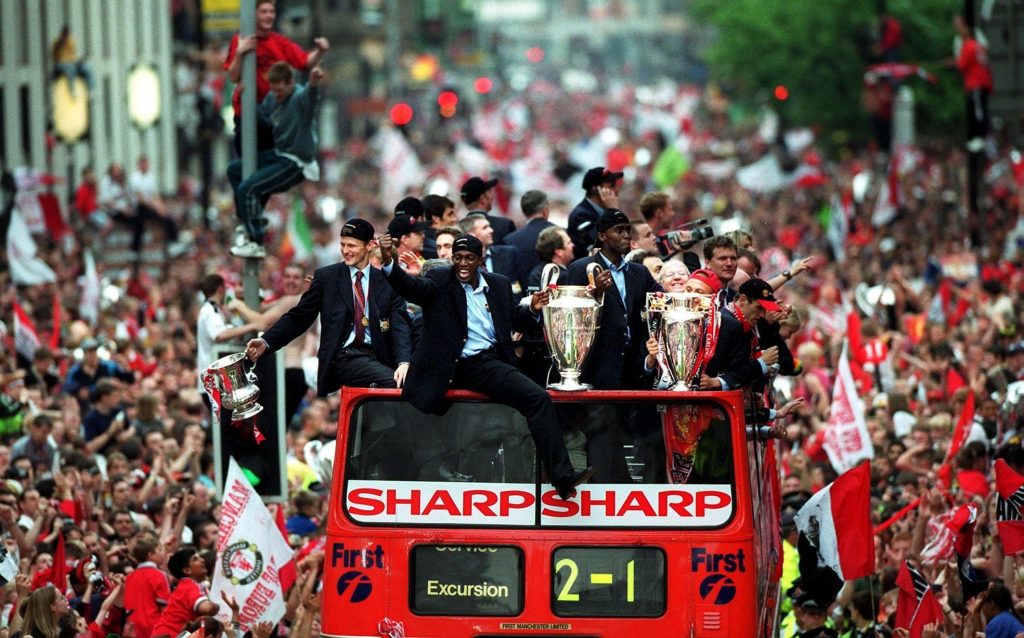 "In 2003-04, the ­invincible ­Arsenal team drew 12 matches, or dropped 24 points. That wouldn't win them the title this season. In 1998-99, United's treble-winning side drew 13 in the Premier League and lost three for 79 points… which may not even be enough for the top four this time.
"Better than Manchester United in '99, better than the Arsenal squad of 2003-04? ­Definitely there is a case to be made. They could be the best of all time. After the 100 points of last season, they could still get 98 points this time."
The points speak for themselves. What Treble winning Manchester United and "Invincible" Arsenal was able to achieve in full season, Manchester City may be parallel to them with 5-6 games to spare. Maybe somewhere down the years, it will be the quadruple winning squad of Manchester City which will thus prove our Sky Blues to be finest ever Premier League squad.