Ah, Jadon Sancho! It is something so dear to Borussia Dortmund lovers that they would not be swayed away by the swing of heavy fee.
Discussions are drawn; speculations are made, assumptions are carried on and as we keep on talking the market value of this 19-year-old from Manchester City keeps on skyrocketing.
The showboat of Cristiano Ronaldo as they call him is undoubtedly talented with skill set which he nicely showcased in his international debut via tricks inside the box. The academy graduate who is still learning has already experienced a meteoric rise in his prominent career, especially playing for Borussia Dortmund.
If it not had been for his transfer in German Bundesliga, he would still be craving for chances in the senior team, whereas now he has already become a consistent start for the German giants and also England international.
A testimony from his youth coach to let you guys know what I'm talking about.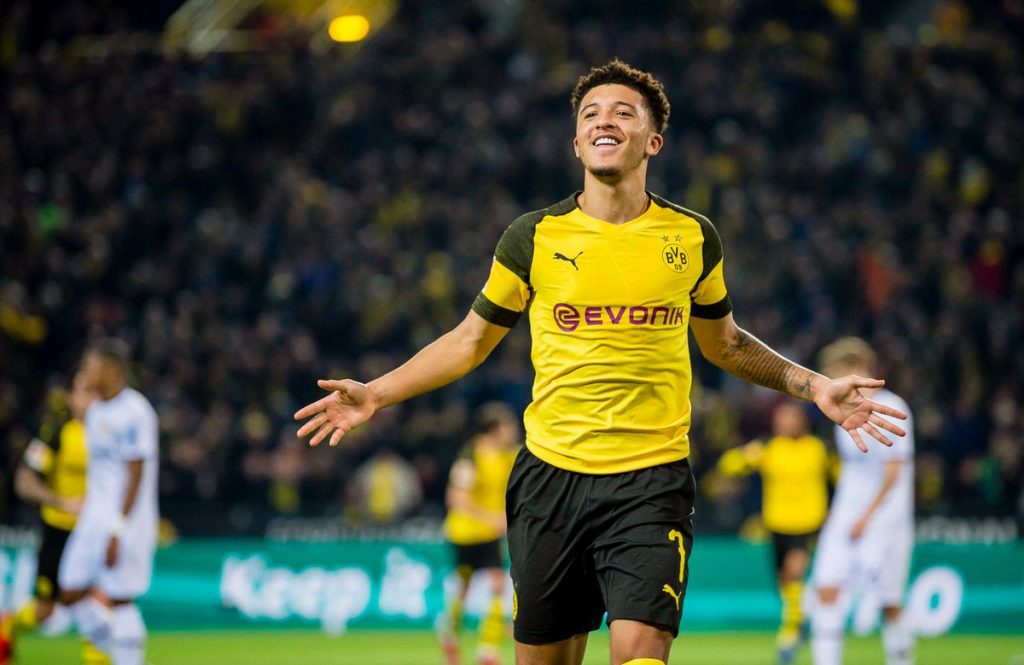 "Provided he doesn't become restricted he could be our Neymar-type player – in terms of being unpredictable, playing on that left-hand side," he said.
"And he's flamboyant, entertaining to watch. But like Neymar, he's effective with it.
"In most games he'll create something – it's not a beauty contest. He's not on the pitch flicking it over someone's head for the sake of it."
With the capability of becoming a global elite, just like his idol, Sancho does have plentiful potential locked within accompanied with patches of inexperience but good enough to be a regular start for Manchester City or to say the least a competitor for wing position.
Jadon Sancho is also heavily linked with the development club of his idol, Manchester United who are ready to pay heavy fee for the youngster. There have also been speculations with respect of Sancho's buy back clause.
Does Manchester City have a buy-back clause to bring the youngster back home? No, they don't.
"Principally we don't make contract details public," Zorc(sporting director of Dortmund) said in a news conference. "But what you mean here is, actually, not really relevant, because it would be at most a matching right.
"That would have no significance at all for us, apart from having to talk with City if an offer came up. But that's very theoretical."
Manchester City, however, will have to fight for the sensational son of their academy to biggest arch-rivals, Manchester United. Jadon Sancho, if you don't want to be back home please don't make us watch you as a Red Devil either.