Man City are due to face Borussia Dortmund in Champions Cup on Saturday, 21st July in United States as part of pre-season friendlies.
The English prospect Jadon Sancho, who controversially left Man City in August 2017 after his exclusion from pre-season tour will likely face his former club in Champions Cup 2018.
Sancho was tagged as 'future' of Manchester City but he didn't saw himself there, he had different plans. Jadon Sancho is now at BVB Dortmund. He created history with his first senior goal and in turn becoming the first Englishman to score for Dortmund.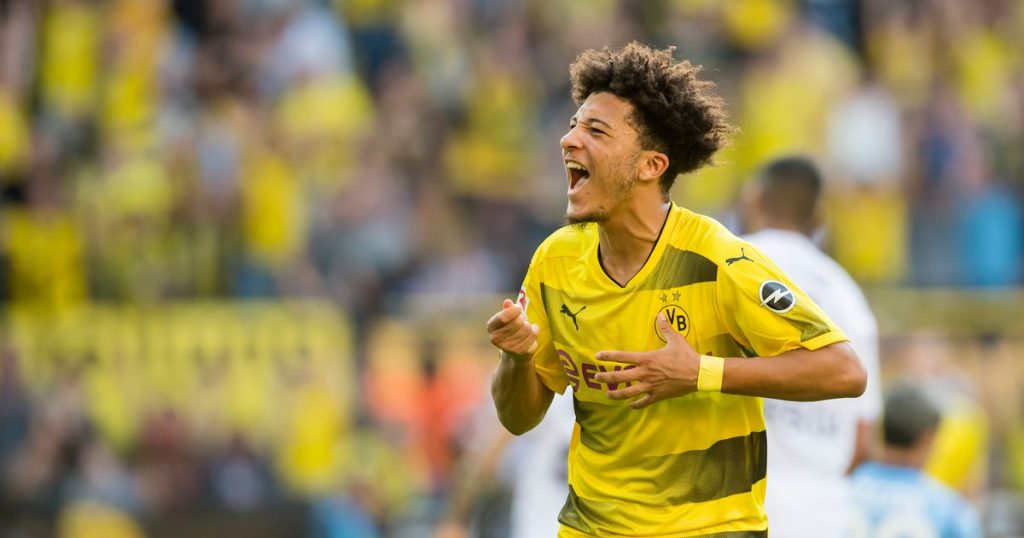 Sancho is only seventeen but has proved himself from time to time with Marco Reus claiming he is 'better than me at 18 years old'.
Sancho made twelve appearances for Dortmund last season and has put up an impressive performances. He not only scored a goal and provided four assists but also looked confident on cutting in from wings. At 18, he really looks England's next golden boy.
Following his impressive outing last season, he will be looking to keep up the same as we count days until he faces his former side.