Kevin De Bruyne is been given the nod to progress into next round of his rehabilitation from the knee injury he suffered during training in August. De Bruyne suffered tore ligament and has already missed Manchester City's games against Huddersfield, Wolves and Newcastle.
Initially it was feared that City would miss the services of Belgian international for two to three months, though Kevin could be in line for return earlier than expected.
After the injury was sustained, a statement released by Manchester City read: "Manchester City can confirm Kevin De Bruyne has suffered a lateral collateral ligament (LCL) lesion in his right knee."
"No surgery is required, and the midfielder is expected to be out for around three months. Everyone at City wishes him a speedy return to action."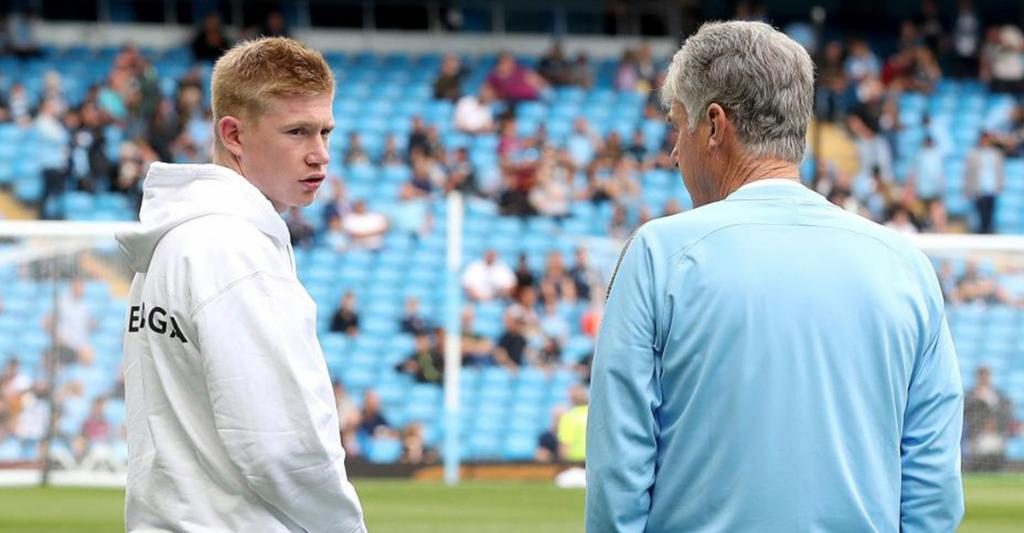 Pep Guardiola sent De Bruyne to his trusted doctor in Barcelona, Ramon Cugat. Roman also oversaw Benjamin Mendy's recovery from knee ligament injury last season. Guardiola has tagged Cugat as, 'Best doctor in the world' and he is all set to take Kevin's rehab to next level as City eyes early return for their priced jewel.