Manchester City will visit London stadium on Sunday in the Premier League. Having already won the Premier League, Pep Guardiola might opt to give young players a chance to show their potential on the big stage. But it seems like The Blues taking the league seriously as they have five records to break in the Premier League this season. So, Pep Guardiola will try to maintain a good shape of his side.
Meanwhile, West Ham United are on the verge of the Relegation zone. One or two bad results from here on could really turn things difficult for the Hammers. So, they will also be eager to clinch at least a draw from this match.
'Man City Core' will today analyse one of the 'Key Battles' that supporters will have to look out for this match.
Ilkay Gundogan and Joao Mario are two of the silent performers for their respective sides. They turn out to be two of the most consistent and reliable performers of the both sides.
ILKAY GUNDOGAN:
The German midfielder mainly operates the game from the center of the field. You wouldn't only find him performing offensive duties but also defensive duties. Ilkay was not a regular starter for the Blues from the beginning of the season. But slowly, he started to utilize his opportunities and now he would be one of the key players in this Manchester City squad.
Gondugan is versatile in the middle of the park. He can play as an attacking midfielder and also as a central midfielder. He can be deployed in a more defensive role too. His passing accuracy along with good ball control ability makes him a perfect Pep Guardiola man. His ability to provide long balls to the attackers and great technique are also considered to be his strengths.
After coming from Borussia Dortmund in 2016-17 season, Ilkay Gundogan somehow didn't get enough chances to prove himself fully in the Manchester City side (mainly due to injury). He has already scored 4 goals and assisted one for Manchester City this season. Gundogan will be eager to prove himself in the rest of the season to get himself cemented in the starting lineup of this star studded Manchester City side next season.
JOAO MARIO: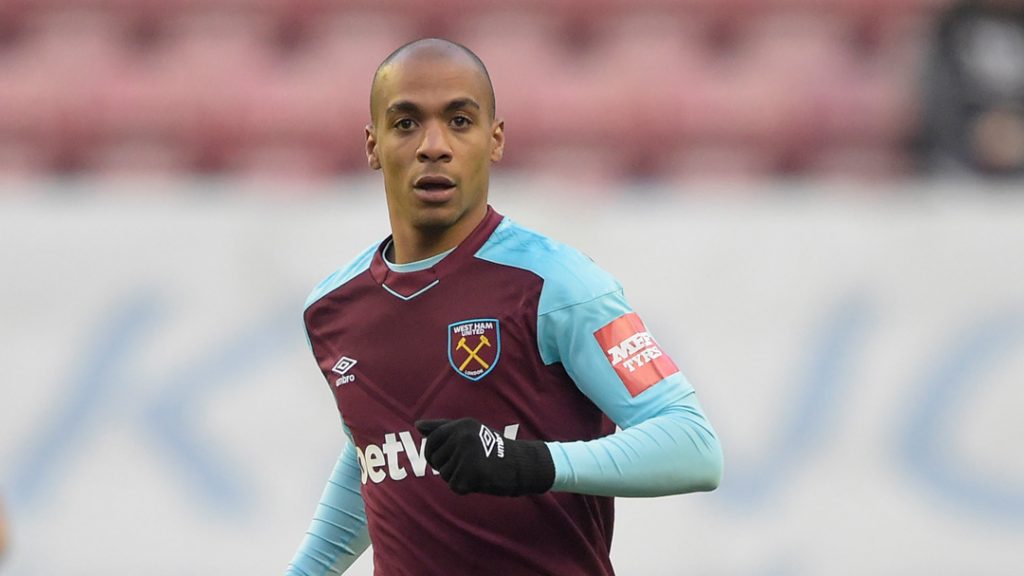 The Portuguese is highly linked to a move to a big club next season and this is a great opportunity for Joao Mario to impress his admirers.
Joao Mario can also play both as an attacking midfielder and a deeper central midfielder. The 25 year old prefers to play from the right side. He has to play a vital role against the Champions Manchester City to salvage at least one point for his side. He has to play the role of a play maker for West Ham United in this match. He has to create the chances for Arnautovic and Lanzini to score goals. His passing accuracy and good ball control ability are the key strengths of his game play. But he has to be more careful at the time of aerial duels as he lacks aerial abilities.
After coming in a loan spell in the winter transfer window from Inter Milan, Joao Mario has made a decent impact in the West Ham side. He has already scored one goal and assisted one in his 9 games in the Premier League.
So, it will be a real big test for Joao Mario to prove his potential on the big stage against the Champions of England of this season.