If Leroy Sane wants to leave, let him! It's pretty harsh of me to say this but the truth beholds. Leroy Sane seems to be magically planning his move to Bayern Munich with his agent; both trying to raise the player's value with unwanted speculations.
Not that it is bad; I would have done the same thing if I were Leroy, but what really strikes me down the barrel is that the German is no way willing to commit his love for City on radio. The winger has been mum about his future, making me strike my sixth senses twice.
He basically does not love City; he seems to be too unwilling to stay; he would rather prefer a huge pay check in his home country than an alien nation. All being said, I don't find a reason as to why Sane would want to ditch Bayern for England.
German international has what it takes to be a Premier League legend but in doing so his will must align with his talent which seems unimaginable. Not that being selfish is bad but not repaying the debt he owes to City is.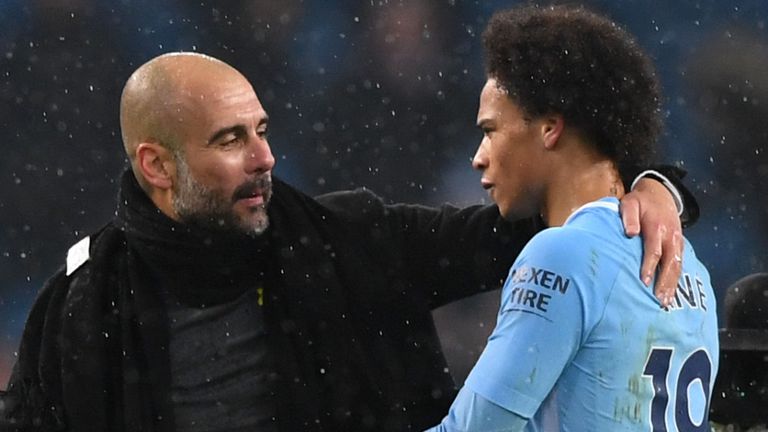 The raw Sane became a polished product under Guardiola. And now that he has the capability to lead a team, he should rather win it for City. I know that Bayern are applying all their will to get Sane into the German capital but if it was me; I would have rather played an year for free at City.
The worst for me is Sane unwilling to extend his contract. A clear indication of the future he presents. But if Bayern are not able to meet a successful deal, I would say Sane to stay and play as a Citizen; win games for the fans and enjoy the victories.
What I really care is that I don't see Sane as a potential David Silva/Aguero like player who'll not leave City, come what may. Maybe I am wrong but I definitely feel the need to bring in City inside Sane or let him leave to Germany.