At twenty-three, you'd expect Marlos Moreno to fight for a place at Manchester City and if not – to atleast feature for one of our sister concerns regularly. But Marlos Moreno continues to scuffle for his place in yet another team.
Manchester City brought Moreno in 2016 and was sent for spells at Deportivo La Coruña, Girona FC, Flamengo and Santos Laguna. Now at Portimonense, the forward continues to struggle without having his name on the score sheets, infact, the Colombian has only found the net four time in all the time away on loan from the Cityzens.
Marlos Moreno has only enjoyed game-time in fourteen of twenty-six fixtures that Portimonense played in Portuguese top tier league, out of those fortnight of appearances he was barely starting in five. Portimonense are in the relegation zone fighting for survival, and he definitely is not seen as someone who can change things on pitch which definitely is a concern for the Blues back in England as well as the former Atlético Nacional player.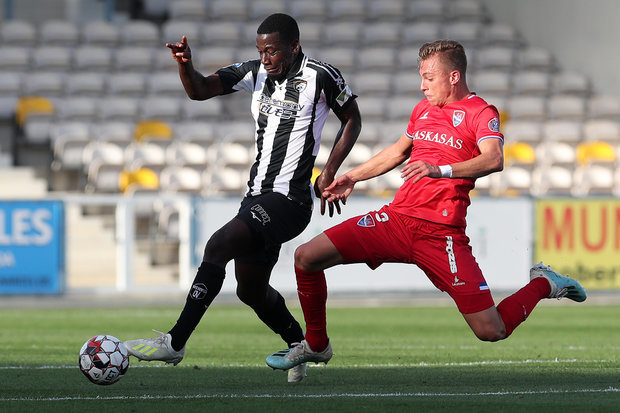 The Colombian last featured for Portimonense on February 1, coming on as substitute on 72nd minute against CD Tondela. The Portuguese side were managed by Ricardo Pessoa then, who took interim charge after the departure of António Folha. With arrival of Paulo Sérgio at the helm, his chances to feature are further hurt with Jackson Martínez making his mark. Infact, he is now barely considered for matches.
And with this record in Portuguese and on all other loans, he could be far sold by Manchester City cometh the summer or maybe a ultimate chance is provided to turnaround his situation by the officials at the club in a last ditch attempt to watch him satisfy the potential which earned him a move to England.