Pep Guardiola might one day return to Barcelona for a second stint as manager of the Catalan club, according to Valenti Guardiola, Pep Guardiola's father.  
Valenti, on Tuesday, accepted the Catalan FA's coach of the year award on behalf of his son and while accepting the award his father hinted Pep's possible return to Barcelona.
"It could be a yes, that he returns to Barcelona," he was quoted as saying by Marca. "But it would be to coach. Since he left home, he has always made his own decisions. I've never advised him."
Pep Guardiola is highly unlikely to extend his stay at Manchester City and if he fails to succeed with the club, he may soon return to the club he once captained. The Spaniard took Barcelona to another level in his 4 managerial years with the club wherein he won Three La Liga titles, two European Cups and two Copa del Rey trophies.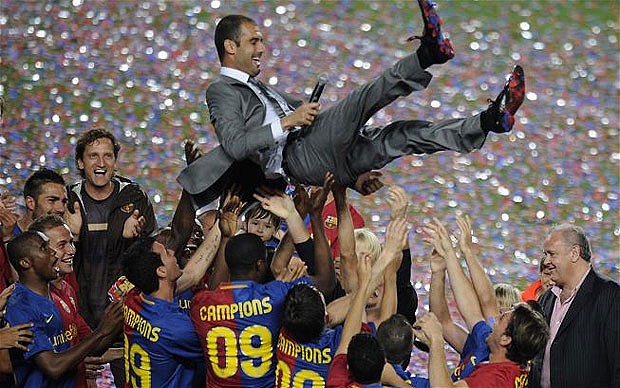 Barcelona have not been their Guardiola best from the day he exited the club and with Valverde doing the worst he possibly can which gives a clear go to Pep to handle the helm of his favourite sail.
Barcelona are lacking the enthusiasm, the motivation of being the best in the world. And to bring that feeling of immortality back, Guardiola surely can be the guy.
https://twitter.com/goal/status/1177114418750074880?ref_src=twsrc%5Etfw%7Ctwcamp%5Etweetembed%7Ctwterm%5E1177114418750074880&ref_url=https%3A%2F%2Fbleacherreport.com%2Farticles%2F2865360-pep-guardiolas-father-says-manchester-city-coach-could-return-to-barcelona