No one can ever forget the German saga of 2014, their depth in the squad, the ruthlessness with which they even defeated all time best Brazil and most importantly their defining moments in the attacking third which had left defence of all teams stumble.
All the credit, all the cheers and hails were taken by Joachim Low, German international coach and deservedly so, but there was another hero behind the making of an astonishing German squad, Pep Guardiola then manager of Bayern Munich. There were a lot of international players of Germany from Football club Bayern who had sown the seeds of World Cup victory in their days of training under Pep Guardiola. The game speed had increased, the team was creating chances more often than not, they were unbeatable rather untouchable by the opposition, they had plenty of possession, all in all they became best owing to consistent training under Pep Guardiola.
In 2010, where was Guardiola coaching, I mean the club, it was FC BARCELONA and who eventually won the then 2010 World Cup, Spain. Coincidence? Not at all. This is the Pep Effect, not noticeable but highly quantifiable, purely because of the inputs he instills in the mind of footballers and the way he manipulates their brain to work on the field.
And now Guardiola is in England, yes the same country that went on to the Semi-finals of 2018 World Cup and nearly cruised into the finals too. However, the team has further developed into a giant squad of potential youngsters promising to get home EURO CUP of 2020. The Three Lions have started soaking the heat of Guardiola.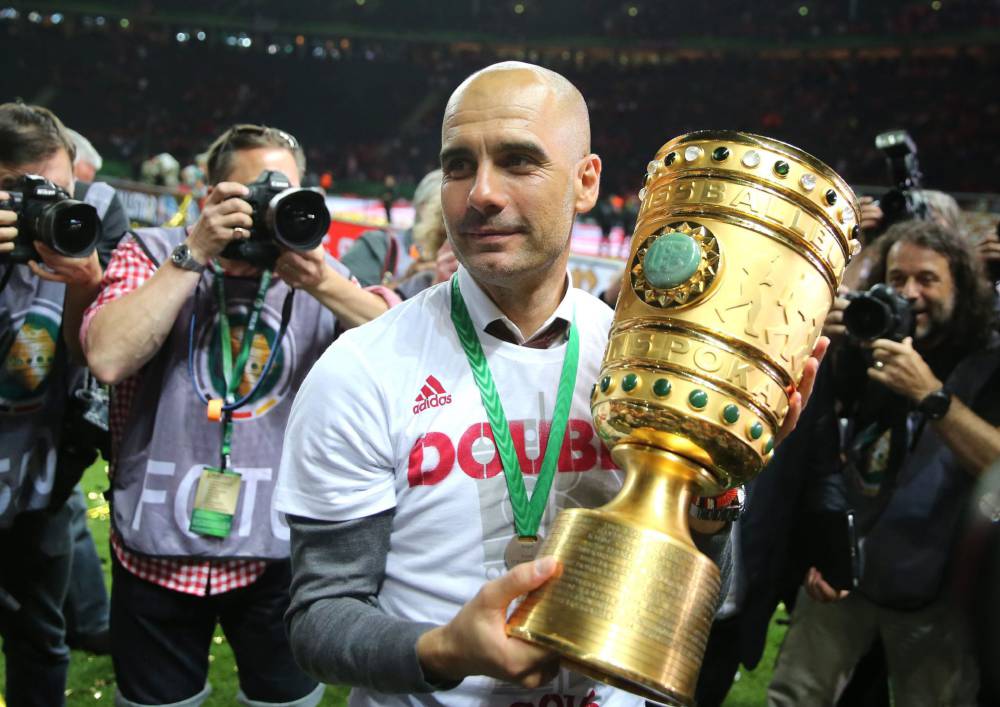 The effect of Pep is clearly evident. The same team which previous found difficulty in scoring goals, although heavily built now scores 5 in a game against Czech Republic with lesser greats. England in their recent outing had plentiful of possession, ample of chances were created, the centre-backs were standing more in the oppositions half than in theirs and good number of vertical passes being played helped England score so many so good goals.
Most of the goals were a deja vu for the Manchester City fans; the same clinical way Premier League Champions score. Raheem Sterling finished the treble of goals and why would he not with such a brilliant form he is in, so much so that he has already been termed as next Manchester City captain.
Not to discredit Gareth Southgate who himself has done tons to get his team unified as one strong unit stringed to the goals of victory. The England international coach has also appraised the lethal pace and counter-attacks team has to offer which as a fact are also attributed from City's way of playing. If there is anyone who would not want to read this is Gareth Southgate but the truth beholds as always; Pep Guardiola you beauty; unsung hero of international development.