The process of quality game-time enhances nothing but the confidence in a young players attitude. The likes of Mason Greenwood, Brandon Williams and Scott Mctominay are prime examples of few young players rising up the ranks courtesy increased game time.
Meanwhile, for Manchester City things have not been purple for Phil Foden. The youngster has had a stagnant rise under Pep Guardiola because of little game time. The England youngster has been tipped to become one of the best in time to come by Pep Guardiola himself but for that to happen Foden must play. Perhaps, he must given regular starts just like his United compatriots.
Under Ole Gunnar Solksjaer, Greenwood and Mctominay have been entrusted with the task if winning games for their team. And as a youngster this is a morale-booster you need before you wear the jersey of biggest clubs around globe.
Pep Guardiola will have to learn from his rival coach and understand the importance of supplying game time to Foden. The teenage sensation may soon follow the steps of Jadon Sancho if he is not given time on the pitch.
Guardiola surely has the hunger of winning every game that he plays but to not deploy Foden is no excuse. The youngster has testified his potential every single time that he has played for Manchester City. The midfielder is a danger standing in the midfield which must not be ignored by Pep Guardiola.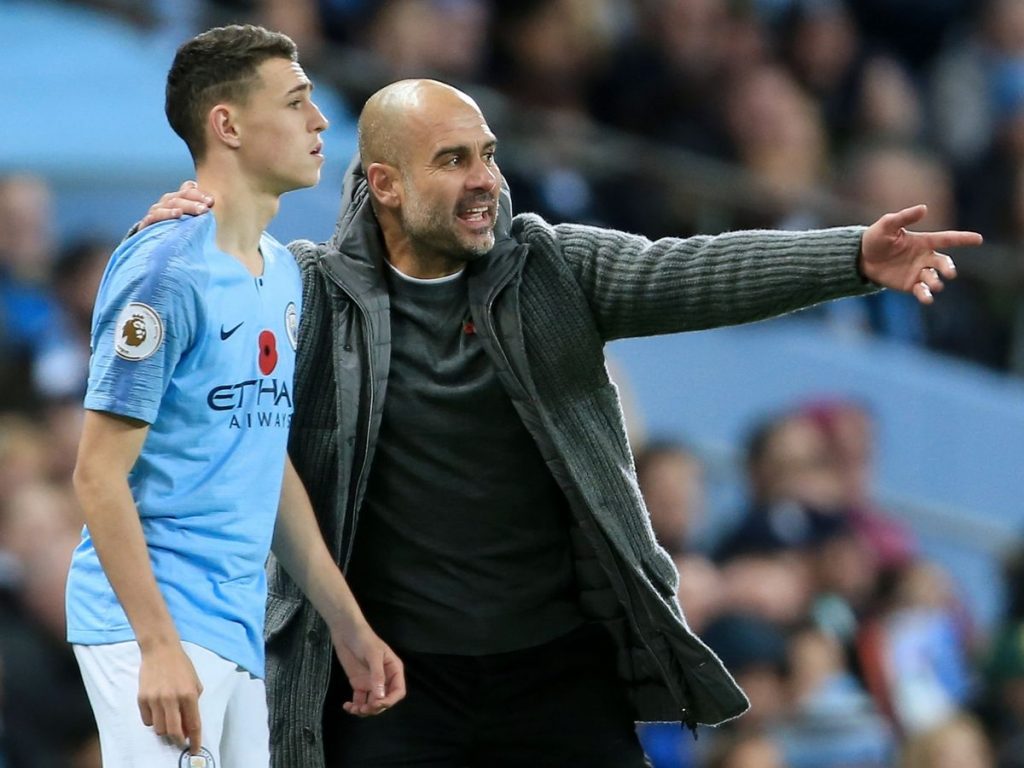 Phil Foden made his senior debut in 2016 but has only played 3 Premier League games for the club. It's better for Guardiola to realise that Phil Foden has reached a stage where he needs game time which if snatched from him will account to his exit from Manchester.
Youth has always been essential for the rise of Manchester City and to keep a talented player in Foden stay, City will have to allow him to scream for his presence.
Guardiola surely has a better tactical brain than his rival Ole Gunnar Solksjaer but what he must also understand is the necessity to give Phil Foden game -time just like Ole does with Scott and Greenwood.