The "Fernandinho successor" has made his plans clear for this season. Coming in from Atletico Madrid; a side with big aims but no titles, Rodri has sorted his plans for the season; winning the Champions League being his priority.
The Spaniard is high on expectation to win the Champions League with his new club and subsequently bid a warming farewell to his experienced National, David Silva, who serves his last year for Manchester City.
Talking about David Silva, Rodri said: "I met him first in the national team. He's a great guy and I think he's been one of the greatest Spanish players in the last 10 years."
"He has one year left here, let's see what happens. I will try to learn as much as possible because he's one of these players with high quality and he is helping me a lot here in Manchester. A dream for me would be we have success together and we win the Champions League."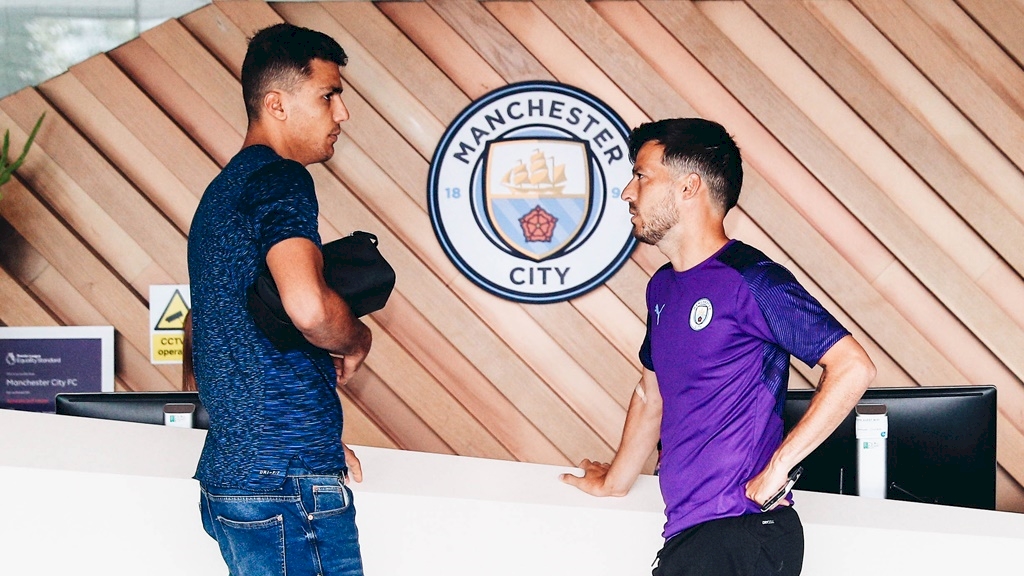 The 23-year-old defensive midfielder has fairly acclimatised to the English conditions and is on the break of being a replacement of Fernandinho.
Apart from that, Rodri is expected to receive the same achievement and parallel the number of awards that David Silva received with Manchester City in past decade.
Playing in one of the most vital roles of midfield, Rodri has done enough to break the grounds and continues to motivate himself on becoming clubs greatest. The Spaniard would want to learn as much as fist able from his Spanish compatriot.