In typically efficient style, the German Bundesliga is back up and running, with some teams playing so well it barely seems as though they were ever away from the training ground and match situations.
This has been the case to such an extent that many scouts will already be combing footage of recent Bundesliga games, on the hunt for those players that could be snapped up in the next transfer window, which may be left open as long as January.
Here are just some of the players that Manchester City have their eye on, as well as some they perhaps should alert their scouting team to, after impressive recent Bundesliga showdowns.
Rabbi Matondo
Days after the exit of Spanish international (U-21) Brahim Diaz, Rabbi Matondo, an 18-year-old Wales international has declined to sign a new contract with Manchester City before signing for Schalke.
Pace in the modern game is taken for granted these days, but Rabbi Matondo has the kind of electrifying speed that strikes fear into opposition defenders, especially because he combines it with neat close control and solid finishing ability.
The Sky Blues are certainly not alone in scoping out the Schalke ace who has shone all season despite playing in an erratic team, but a return to Etihad may well be on cards.
Erling Braut Haaland
The Borussia Dortmund conveyor belt of talent shows no sign of slowing with Erling Braut Haaland being the latest hot prospect to have Europe's biggest clubs ringing non-stop, despite him only recently donning the famous yellow and black shirt.
Despite only being a teenager at the time of writing, Haaland has proven he can score at the highest level of the game. Having started life in Leeds, the striker ultimately decided to play for Norway instead of England, but a reduced international schedule could make him an even more appealing proposition for the likes of City. There will be competition for his services from virtually every other club that matters on the continent, so choose your transfer bets wisely when it comes to predicting where he'll be plying his trade next year, and don't be surprised if he bides his time at Dortmund. After all, there are worse places to learn your trade.
Jadon Sancho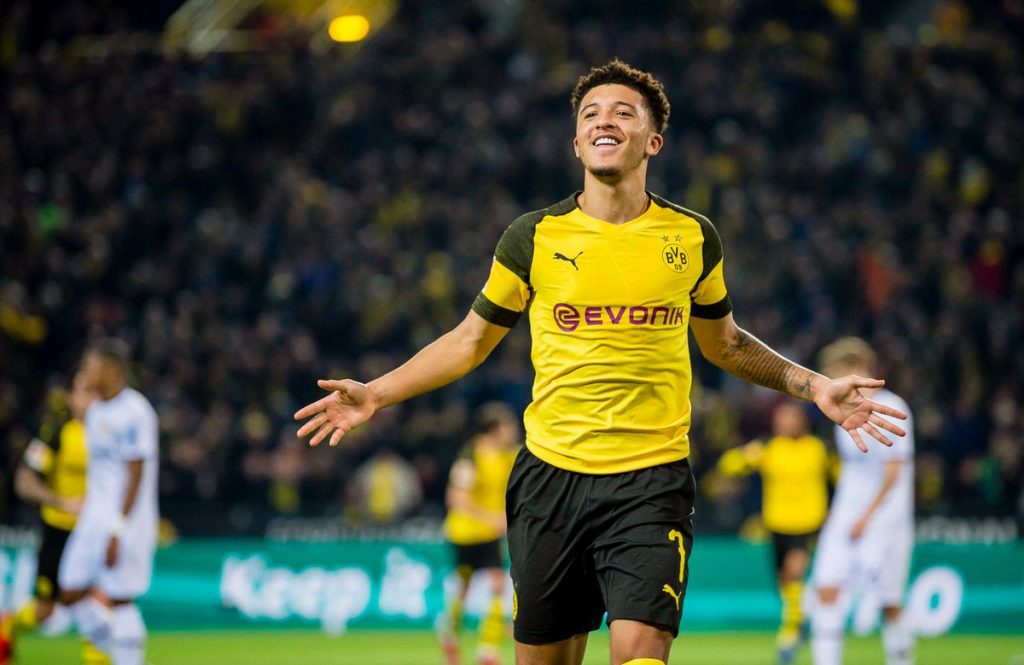 Sancho is another Dortmund player and who has had transfer gossip mongers blabbering all spring since it was announced he would be leaving the German club sooner rather than later. The old enemy at Old Trafford have their hopes up of taking him, but that seems like wishful thinking.
No teenager has ever scored more goals in the Bundesliga than the former City youth team player and Pep will have to pay a high price now to lure him back to the Etihad, but surely if it is a choice between City and Utd the youngster has an easy choice to make, no matter how many times they get Fergie to ring him.
Tyler Adams
With David Silva on his way out of the club, there is finally some room for new talent in City's midfield and this young American could be a decent punt if Pep wants to acquire an all-action, box-to-box, midfielder.
Adams is part of an American cohort of players currently plying their trade in Germany. His Leipzig team play one of the most high-octane pressing games in Europe, which along with his obvious English language skills could make him a worthwhile addition to any Premier League squad.
Kai Havertz
Another midfielder this time, but more a playmaker rather an engine room. Kai Havertz is already a German international and has courted the attention of Zinedine Zidane at Real Madrid with his blend of having an eye for goal as well as a deftly threaded through ball.
He combines all this with an array of tricks that would be sure to keep City fans entertained, he may also be the sort of player who's willing to wait a couple of seasons for top European football, with the lure of learning from Guardiola a genuine draw.