David Silva spoke about his future with the club as his tenure as a Cityzen is due by the end of summer.
The Spaniard expressed his intentions about leaving Manchester City and his future career plans when he spoke out with AS.
"When I say one thing, I move forward. I am sorry, I have been here for ten years and I have fulfilled what I wanted."
At the beginning of the 2019/20 season, David already stated that this would be his last season in England. Due to the pandemic tensions, it is expected that the Veteran wouldn't get a fitting farewell or will sign a short contract extension lasting until the end of the season.
"The cycle closes here, but I will always keep this club in mind for everything I have lived. Here they have great respect for you, people give admiration towards you. Now my family and I need another challenge."
There had been strong rumors about his move to David Beckham's Inter Miami, Valencia, etc. But it is seen that the 34-year old hadn't made any decision about his next destination.
"Everything is stopped. At the moment, nothing," Silva said.
Champions League has been the primary target and winning it would be the perfect way to offer a sendoff as it is the only major title missing in the little magician's trophy cabinet during his tenure at Etihad. We hold on to a 2-1 lead over Real Madrid at the halfway stage of the round of 16 with two precious away goals and it is yet to be confirmed how the Europe's biggest competition is got to continue again. When asked about it, he said:
"It is going to be a little weird. We have to wait for them to tell us and try to get the best possible. Hopefully, we can win it."
The "El Mago" has already made plans about his coaching career after he retires from professional football, as he spoke about his bondage with the manager and his Spanish glory days.
"Guardiola always knows how the other team plays, how you have to attack him, what to defend. In the end, you work on the weak and strong points. That is why he is one of the best coaches there is.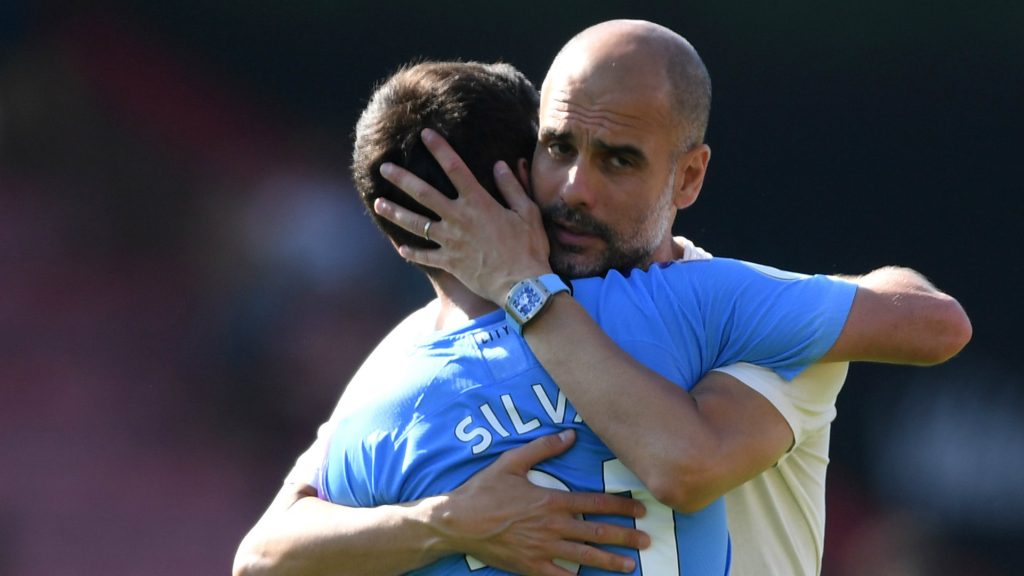 "You learn a lot, always from how to see the other team. It's like giving soccer classes, all tactical. Seeing that encourages you to start training when you leave soccer. Right now it's my idea. 
"The first European Championship was very special. It was unforgettable. How was everything seen in previous years, seeing people with those happy faces having crises … We were pleased to bring joy to the country."
With over 500 appearances for club and country, four Premier League titles, one FIFA World Cup and two European Championships are some major honors owned by the little wizard.
Little Wizard. Big time legend.