The Brazilian performance in a 1-1 draw at Turf Moor on Saturday caught everyone's eye.
Two incredible saves from Ederosn Moraes earn City a point. His one handed save deny Aaron Lennon from snatching a point, could go down as save of the season.
Who say what?
Sean Mark Dyche: "I couldn't believe it, he [Ederson] nearly got a hand on that. I thought 'my goodness he's going to save that as well'. He's the calmest keeper I've seen. It's like having Ronald Koeman in goal, he gets [the ball] and spins it around the pitch, all over the place, and that adds to their gameplan massively because he defuses the game.
"They give it back to him, he's nice and calm and then he'll clip one into midfield or clip it wide. There's not that many keepers I know who can do that and it's a massive weapon for them in the style they play. Not only that, he made a good save from Ben Mee and a fantastic save from Aaron Lennon, an unbelievable save because he hit it so clean. He's one of many, many top players they've got that's for sure."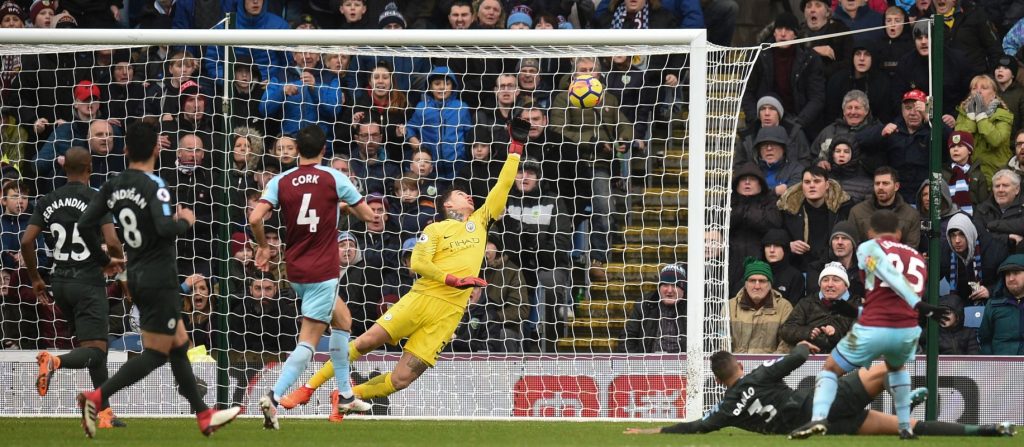 Vincent Kompany: "I think that you judge a good goalkeeper not by the amount of saves he makes but the importance of the ones he saves. Today there were a couple of chances where we lost the second ball for some reason and to have him make the save just shows what a tremendous player he is to have in your squad."
Danilo: "We are already used to that. Ederson has been incredible. He has shown his skills and talent all season. We must be really satisfied with the performance. We defend really well. They are physical team, it's difficult. It's important to come to a ground like this and get points. We knew it would be difficult."
Manchester City are 13 points clear at the top of the Premier League.