Manchester City has lost the title after conquering England for two successive years and our fragile defense may be the main reason, why the title defense seemed too undoable even before the midway. The departure of our former captain Vincent Kompany and Aymeric Laporte being injury-prone forced Fernandinho to move out his defensive midfield position to take up the left out position. Fernandinho did his best although not like we expected. But we may (do) have the answers for our shambles in terms of the teenager Eric Garcia.
Eric Garcia, the 19-year old defender served in Europe's one of the most fecund youth academies La Masia from the age of seven before stepping into the City's youth setup in the summer of 2017/18. The Spaniard's performances in the youth level already made people to foresee him as our club's future. He's got such potential that even legendary Barcelona defender and former Spanish national team captain Carles Puyol snapped him to his agency even before he turns 16.
Garcia's performances saw him getting promoted to the club's senior level this season and has made 25 appearances with 9 starts so far. Pep's got serious belief in the teenager that he started him against Arsenal after the restart where he was forced out of the match prior to the full time due to the sickening Collison with Ederson. Although his performances were way better than we expected the Spaniard didn't step on the pitch for the next 10 days due to the concussion protocols before staring against top rivals Liverpool last week. It is to be noted that City hasn't conceded a single goal in these two matches further adding seven goals to their name.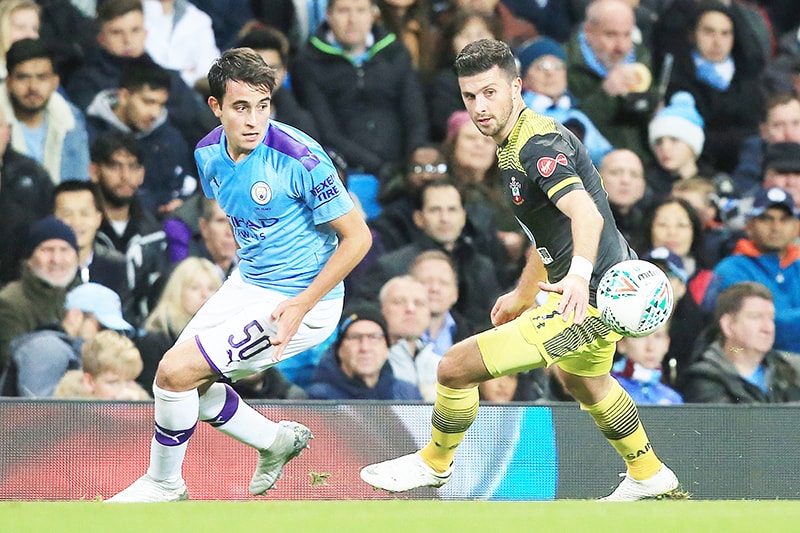 The 19-year old not so heightened isn't good aerially and in attacking set-pieces yet has some exceptional positional intelligence. He's so calm and composed and barely indulges defensive errors. He can pull out well-timed tackles even at his own D-box. Being born in Barcelona, Garcia hasn't represented his national team at senior-level so far however appeared for the La Furia Roja in the youth levels.
"He's so smart, so intelligent. His physicality is not so, so strong, but he resolves the situation by thinking. I like to work with smart people, intelligent people. He is one of them. I can count on him. He has shown me an incredible personality," Pep Guardiola on Eric Garcia.
The Spaniard's contract runs out next summer and FC Barcelona is desperate to retreat the teenager back to the Camp Nou however it seems that Garcia will extend his stay at Etihad.
Being only 19-years old Garcia definitely has the calibre to raise his as well as the club's performances in the near future as club legend Micah Richards himself says, "Eric Garcia is certainly the future"