Two Argentine Nationals will square off against each other in the finals of Carabao Cup. Chelsea's newest arrival and Sarri's favorite Gonzalo Higuain will face his Argentine comrade, Sergio Aguero.
Only 6 months apart in age, Gonzalo Higuain and Sergio Aguero have always been compared to, since the earnest. Playing alongside Messi, the strikers have fought tooth and nail to be playing with the so called Argentine GOAT. A healthy competition between the two has kept both of them on their toes.
Now, when they are up against each other, they would be vying to prove who is Argentina's second best, after Messi (but… but… Aguero doesn't need to prove himself). Both the players are equally adept and well-equipped with skills in terms of stats, experience, records and style of play,
A touch and go competition
The players have come a long way towards endeavoring a similar journey, but in a different fashion. While Aguero gained fame and respect in his days at Atletico Madrid where his prime began and the player started becoming a finished product, altogether. In his days at Madrid, Aguero came up as a deadly finisher and a goal scoring blitzkrieg which caught the eyes of Manchester City scout who did not waste any time in signing the Argentine. Aguero has beautifully transpired what was expected of him, maybe more.
While Higuain has majorly spent his time as a second striker for Ronaldo in Real Madrid, few decent runs in Juventus before being kicked out to AC Milan on loan and then to Chelsea, again because of Ronaldo.
Kun Aguero in his 403 European appearances has scored 231 goals including 11 hat-tricks as compared to Higuain's tally of goals of 226 with 9 hat-tricks under his belt in 426 appearances. Aguero may hold a superior role in terms of goals scored but Higuain's goal per minute are way faster than Aguero's at 121 minutes per goal.
Sergio has been the fate for Manchester City, but interestingly, Higuain was often used as a second striker in Real Madrid after Ronaldo, a role he duly fits in. With lesser game time on the pitch but a higher efficiency reflects Higuan's liking for the goal.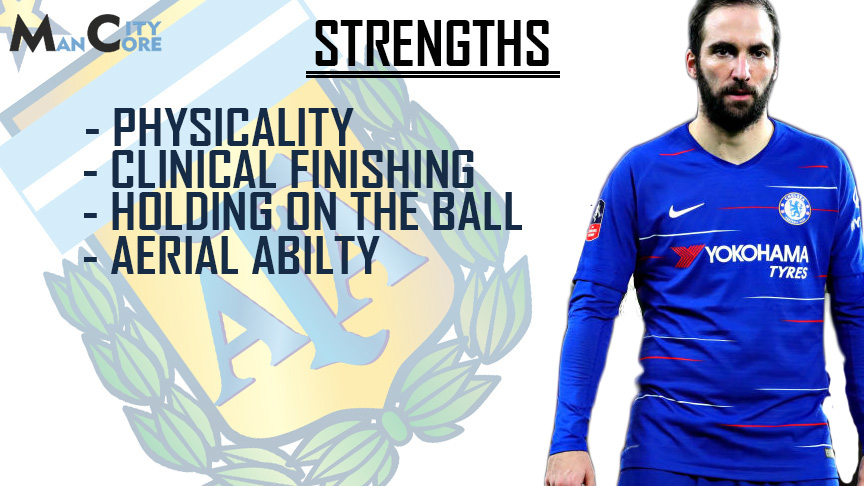 Who is more dangerous?
Gonzalo Higuain is not as much liked by in the English Premier League as Sergio Aguero. While City fans assume and trust Aguero to be the deadliest striker in Premier League, Higuain is yet to be likened by the Chelsea fans and what better stage than to win the EFL Cup and bring it to London.
Gonzalo Higuain and Sergio Aguero both are well trained to score goals from either ways, head or foot, shoot from acute angles and sometimes outside the box. But what is Aguero better than Higuain is converting the chances into goals. Gonzalo misses more than he scores, Aguero scores more than he misses.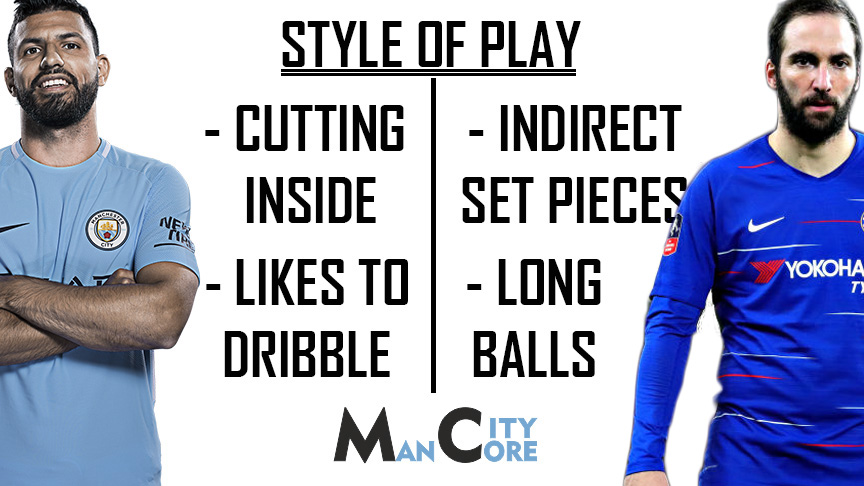 But not to forget the fact that Higuain is more threat full in his good days as Aguero is in his best nights.
There are plentiful of old conceptions holding who among the two is best suited to be Lionel Messi's shadow and which one can out power another. The questions hold the truth only until this Sunday when their performance will decide the 'greater, better and more superior of the two'.
READ: Aymeric Laporte extends his Manchester City contract until 2025
READ: Bernardo Silva: From ball boy to a star at Etihad