When Manchester City hosts Leicester in the Saturday evening encounter, they simultaneously welcome their most unwanted opponents. If there's any team that City would not want to face at present, it is Leicester. Wholly and solely because of the form of Brendan Rodgers' squad.
This Saturday evening we are about to experience a feat like never before. We are going to live a battle of two world-class playmakers. Yes, we are on the verge of breathing the tussle of two of the most aspired midfielders in European football.
No doubt, Kevin De Bruyne has been the most consistent and sought after player of the Premier League but if there's anyone who can challenge the undying zeal of KDB, it is the young English star James Maddison.
The duo have been cohesion's of their respective team, gluing the defense and strike with ease. The record of Kevin De Bruyne is far better than that of James Maddison but the season of 2019/20 has been a bit more parallel. So I would better analyse the duo basing on recent year stats in order to have a better understanding of things about to unfold this Saturday.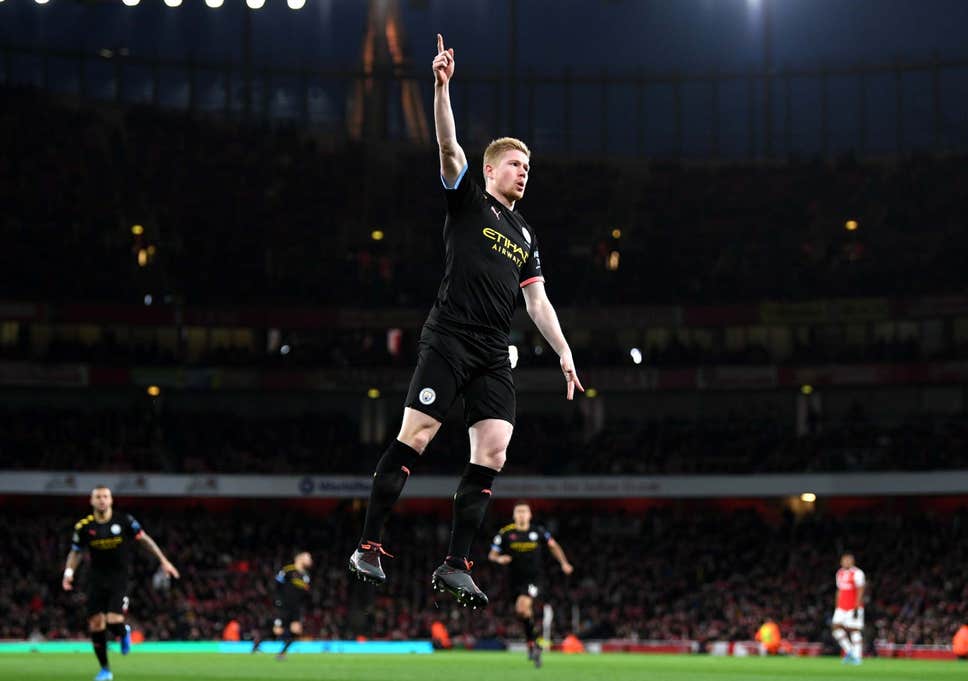 Kevin De Bruyne has scored 6 goals already including the high-flying volley which was awarded the goal of November. Maddison on the other hand has been involved in 5 goals which comprises one match-winning strike against Manchester United.
The Belgian playmaker has been involved in creating 20 big chances as compared to 18 that of the Englishman. In terms of accuracy too, KDB holds the better of his nemesis with a total of 14 shots on target as opposed to 9 of Maddison.
Maddison has been the better of his master in terms of pass completion rate. The youngster has a pass completion of 80.24% as compared to 75.28% of De Bruyne. Moreover, half of Maddison's pass come inside the opposition's box as compared to only 13.33% of De Bruyne.
The goal scoring ability of both the playmakers is almost similar but what makes KDB a better midfielder than the rest is his ability to assist goals. In almost every goal that Manchester City has scored, KDB has mostly been involved; indirectly or directly.
James Maddison, however, has not done a great deal in assisting but has been constructive enough in the build-up of goals. His presence has been the influential reason for Leicester City's reign of being invincible. He may not have his name on the scoresheet but has surely been the reason for Vardy's scripting.
Will the history of 2015/16 season repeat itself or will City get the better of Leicester? The answer to all these questions will depend on the way De Bruyne and Maddison perform.