The match all of Premier League has been waiting for is finally at its due, as Manchester City visit Anfield this Sunday in hope to give Jurgen Klopp his first blow of the season and probably spice up the title race once again after the hosts have given themselves a cushion upstairs.
And when we talk about the City and Liverpool rivalry lately – one thing definitely comes up, attacking prowess both of em' possess. The destructive men upfront which jointly and severally serves as nightmare to opponents.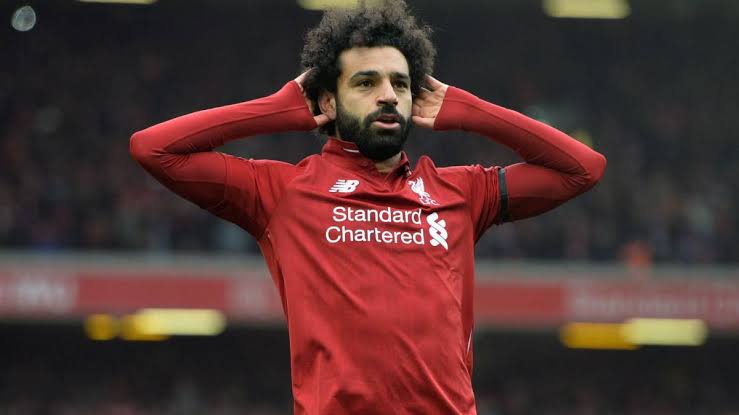 For the hosts, Mohamed Salah has failed to produce goods and the pressure is building up for the Egyptian to make his mark this campaign. You see Mo and he lacks that essence of danger, we saw in him in last couple of years and what better way to get things back on track than Manchester City?
Salah is not getting away from men around him as he used to and his shooting hasn't been best. Mayne the ankle injury he had played some part in his standings.
Mo was substituted-off in last couple of Premier League fixtures against Aston Villa and Tottenham, though Klopp feels fitness isn't the problem.
After substituting him off against Spurs on, the Liverpool boss explained: 'It's the ankle he's struggled with since the Leicester game.
'It's good, but the longer the game goes, he gets tired, then you feel it more when you get a knock. We had options to change, so we did. Nothing serious.'
While Salah needs to get critical in front of goal, Riyad Mahrez has found himself living upto his potential lately and the Algerian has been an influential figure in Guardiola's attack this season, especially since Leroy Sane's injury.
Riyad was Manchester City's September's Player of the Month and his performances certainly deserve accredits.
Mahrez has a direct hand in a goal every 91.6 minutes in Premier League this season, and Mahrez's early success makes him an important lad, IF City are to challenge for Premier League title this year.
Coming Sunday, Mahrez's agility and his counter-attacking days from Leicester are going to play a crucial role as the Algerian is few of guys in England who can create something from nothing and the way Liverpool are playing – it might prove to be decisive.