Two consecutive draws for Liverpool have gifted Manchester City a sign of breathe. The Champions who were 7 points adrift, two games back are now only 3 behind, with a win against Everton on Tuesday Evening will help them regain their preferred position, 1st spot.
While Liverpool have only gained 5 points in their last 3 matches, which were comparatively easy to win considering their form; a 4-3 win against Crystal Palace was followed by two squared off games of 1-1 each, against Leicester and West Ham respectively.
Manchester City on the other hand have earned 6 points in last 3 games where they could have got 9 if they had not lost the game against Newcastle United. That win would have also taken the Sky Blues on top of the position. Nevertheless, GUARDIOLA's troop has looked the better of two and if the continue to bolster the same way they have been doing since the start of New Year, retaining the title won't be beyond reach.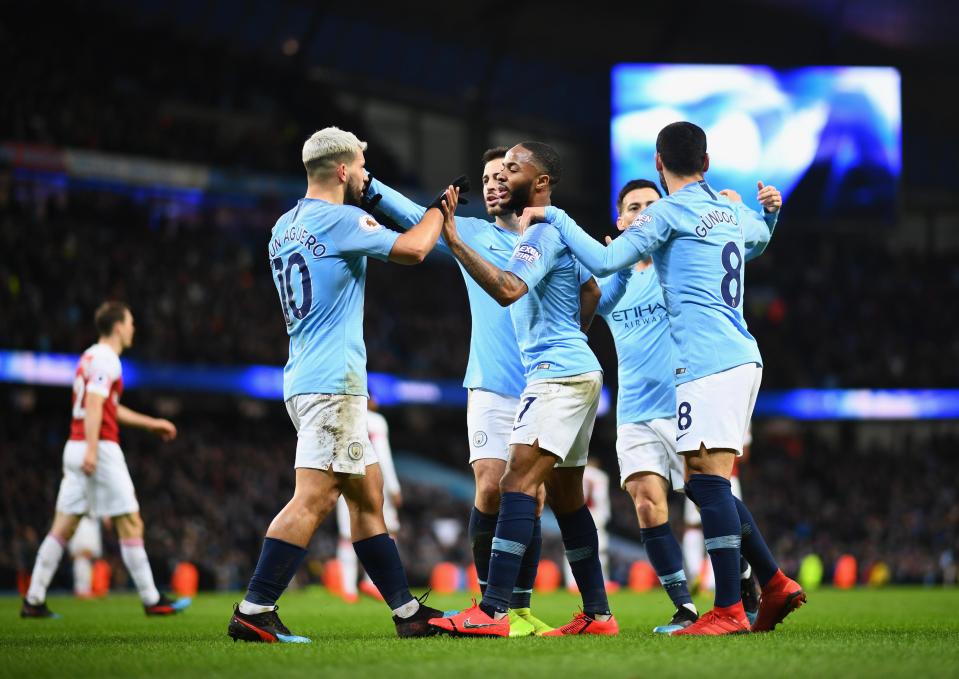 The team that will hold the nerves better will be the one triumphing ahead. And the history testimonies Manchester City to be handy when under pressure.
When asked about the title race, Pep Guardiola said,
"It takes a big mental effort to be consistent in every single competition, when you know, if you lose one game, you can lose that competition. It demands a lot of stress," he said.
"At the same time, when you get to March, the days are longer, the sun is out, the training sessions are in better conditions and you can take a coffee outside. If you are still in four competitions it is an extra plus because you realise you can do something special."
"But, right now, we are not in that position."
Liverpool will be facing determined Bournemouth who never will to give easy on their opponents. Hold your nerves! The title race has just become worth betting billions.