Frank Lampard and Chelsea have found a long term solution to striking problems in Tammy Abraham, in fact his performances makes us remember the likes of Didier Drogba and Diego Costa. And with his young age, he could be donning that number nine for a long time.
Well, many weren't aboard with Frank using Tammy as his first choice striker but they'd surely have changed that opinion after his recent performances for the Blues.
Ten goals in twelve games, makes Tammy Abraham one of the most clinical striker in Europe and he continued his flying start to the season with netting his first for England in the International break.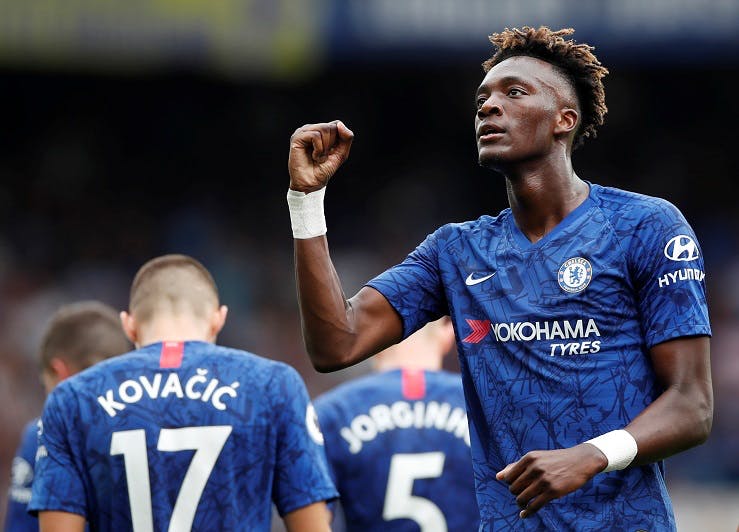 You would not only adore his pace but also his finishing, it looks like those tough years in Championship helped him big time.
Now we have seen Tammy trying to get behind the lines often and City's men at heart of the defence will have to make sure he doesn't get that space to make his deadly run we've been watching him make over years.
Well, Tammy may be Chelsea's future but its not that late we're still in 2019 and still in Present where history is dominated. Manchester City's Sergio Aguero has not only written history with the Blues but the Argentine is also a one of the best lads Premier League has ever seen.
Kun Aguero has been a pivotal figure in City's frontline over the years and he is been doing the same for Pep once again. He has established as arguably Manchester City's biggest attacking threat and in games against the so-called "big six" has been truly remarkable.
Chelsea has been one of Aguero's favorite opponent and Lampard has to worry about containing him.
The Argentine did not always seem to fit under Guardiola's plan but it was only a matter of fact that the Argentine made himself one of the favourites of Pep and the guarantee of goals remains the key element in the bid for a third successive English title. There is, of course, one key difference between Kun and other strikers – he is only 31 years old and appears to, at least based on his start to this season, has plenty of good football left in him.