When Sergio Aguero moved to the Premier League in July of 2011, he didn't need to do a whole lot to win over Manchester City fans. After all, though he was just 23 years of age at the time, the man affectionately known as Kun already boasted an accomplished resume. He'd been playing top-flight football for close to eight years, having become the youngest ever player to play in the Argentine Primera Division in 2003 when he was only a few weeks past his 15th birthday.
He enjoyed 54 games over the next four seasons with Independiente, scoring 23 goals in the process, before joining La Liga club Atletico Madrid. The fee was reported to be the highest in the club's history at around €20 million, and Agüero was not yet 18 years old.
So five years later, after a decorated career in La Liga, he agreed to a move to Manchester City, it was a major victory for a team with grand ambitions, attempting to challenge for a title in England's top division for the first time in 44 years.
City fans already knew of his talent and of the significance of the signing, and Kun was inevitably going to endear himself to the supporter base relatively quickly. By the end of his debut season at the club, however, he had done far more than that – he had etched his name into its history.
His 2011/12 season was impressive – he scored 23 goals in all and demonstrated to Premier League fans what he had been showing for years in La Liga – but it was the final moments which instantly transformed him into one of the club's favourite sons. In a moment fans will never forget, his 94th minute strike against Queens Park in the final game of the season gave Manchester City a famous title win. The scenes were chaotic – fans were screaming, players were on the floor crying, and Kun was the hero.
In the seven years since, he's quietly gone about accumulating a brilliant Premier League career and establishing himself as one of the league's greatest ever strikers. He's scored 172 goals across 247 games, and last year tied Thierry Henry as the only player in league history to score 20 or more goals in five consecutive seasons. This year, he has a chance to become the first to do so six years in a row, and with eight goals in eight games he is well on the way to doing just that.
Perhaps the stat which best reflects his influence is his goal-per-minute ratio, which is comfortably the best in the league's history. Over the course of his eight years in the league, Kun has scored on average a little over every 100 minutes – an absurd number when you consider that Thierry Henry finds himself in second with a goal every 121.8 minutes.
Agüero's resume is undeniable and the truest of fans know that he's one of the greatest Premier League strikers of all time, but for whatever reason he has often received less credit for his feats than he deserves. Testament to this is the fact that he has only once been selected for the PFA Team of the Year. By contrast, Thierry Henry – as an example – made it six times in his career. Clearly no one would begrudge the recognition of Henry, but given they should both find themselves in the discussion for the Premier League's greatest ever striker the ratio seems a little off.
So just where does Agüero stand in that discussion? The lack of recognition he often receives relative to his accomplishments means he is sometimes overlooked, but he certainly shouldn't be. Perhaps it's his off-field humility – the tendency to leave his life away from football, well, away from football, a stark contrast to many other high-profile players who seem to chase headlines at every turn. Whatever the reason, in the eyes of many he is a step below the likes of Alan Shearer, Didier Drogba and Thierry Henry – whether warranted or not.
There is, of course, one key difference between Kun and those names – he is only 31 years old and appears to, at least based on his start to this season, has plenty of good football left in him. These exciting football markets suggest that is certainly what the bookies expect, with the Man City superstar the favourite to end the season as the league's top goal scorer. Already he has the most goals for Manchester City in history and has scored the third most ever for one Premier League club – behind Thierry Henry for the Gunners and Wayne Rooney for Manchester United. He will more than likely overtake these two in that conversation, and teammate Bernardo Silva last year said he was capable of catching Alan Shearer as the most prolific scorer in the history of the league.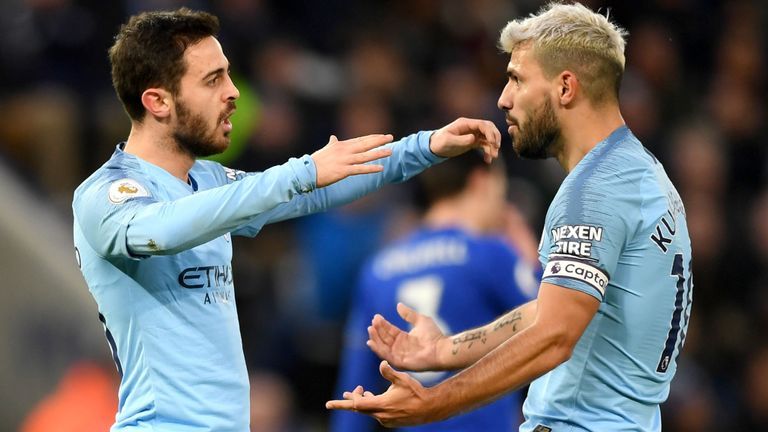 'Sergio is the best scorer in Manchester City's history,' Silva said. 'I think he can reach it. He's got the potential. Every season he keeps scoring more and more.' And he's not wrong. Agüero is well on the way to becoming the first man in the league's history to score more than 20 goals in a season on six consecutive occasions, and is sixth in total Premier League goals with 172. He will likely soon overtake Thierry Henry (175) and Frank Lampard (177), and though he has a long way to go to get near Shearer out on top with 260, Kun scores his goals at a rate never seen before in the league.
His average of just under 0.7 goals per game is the best in the league's history, with Henry the only player coming close to matching it with 0.68. Of the top ten Premier League scorers, Shearer is next at 0.59, and the rest are under 0.5. A bit of quick math means the 89 goals he needs to surpass Shearer will come in a little over three seasons if he keeps playing at the same level.
It's certainly feasible, and at worst he seems almost certain to enter the top three Premier League scorers – potentially even this year, given Andrew Cole is currently third with 187 – and most likely overtake Rooney with 208 to enter the top two. And at that point, it will begin to become increasingly difficult for his name to be overlooked when discussing the greatest Premier League strikers of all time.
Whatever your personal view, it's difficult to justify omitting Sergio Aguero's name from the list of the best strikers the Premier League has ever seen. Over eight years he has methodically put together a record which few can rival, and with no signs of any regression on the horizon that record is only going to grow more impressive. Dislodging the likes of Alan Shearer from the top of the list is no mean feat, and most would probably still have Kun a few names down the list. Whether that will still be the case five years from now, however, remains to be seen.