There was no better team last night, only the luck was theirs. A cut-throat quarter-final that could have gone either way unluckily did no favour us or our quadruple race.
Hopes of attaining Quadruple glory were shattered last night, as we could not leapfrog to the semi-finals of Champions League, losing the quarter finals against Tottenham Hotspur, thanks to our on-the pitch but absent defence whose commitments made no sense to me.
Every second out strikers scored, the defence was better in giving away one. A thrilling game of football as it was, we could have edged through if our formation was in rhythm, like that of Spurs. The visitors left no stones unturned pushing and breaking us after finding our bleeding spot.
A heartache for the citizens, this defeat has scrapped us into pieces, piercing our heart apart and if there is anything that can heal us back, it will be a ruthlessly dominant win against Tottenham Hotspur in upcoming Premier League tie.
A glorious domestic treble is, however, waiting for us and to channel the disappointment we need to break mighty Spurs. Bernardo Silva insisted on the fans to keep supporting to win Premier League.
"We have a game in three days against Tottenham, again here at home. We need the three points, to win," Silva said.
"Obviously we are very disappointed tonight but we will have to forget about it and go for the competitions we are still in."
"This is not time for revenge, it is time for another competition, time to keep us alive in the title race," he added.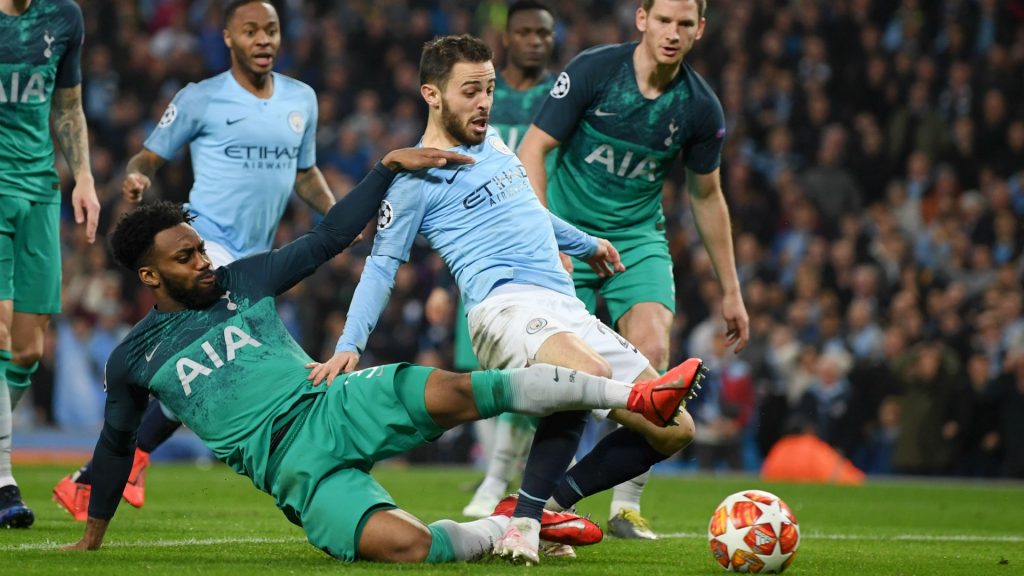 Now that we have to win all the games in order to keep Liverpool at bay, we have to ensure that we do not lose the game against Tottenham Hotspur.
"We will try to win the game in the same way we did today, knowing that we are playing against a very good team. That will make it difficult for us"
"We know Liverpool are probably winning all their games so we have to win all our games. Our focus is to win three points after three points and at the end of it try to celebrate the title."
I agree the necessity of winning every game is more important than the feeling of revenge, but to avenge our loss with a daunting victory is all I ask for, along with million City fans sitting and cheering in India. Maybe, next year we'll try to conquer the Champions League, until then let's make the beautiful city of Manchester blue, again!