Manchester Derby is one of the most fieriest rivalry of Premier League. Many term it as the English El Classico.
Manchester City can clinch the title on the Derby day which add spice to this particular Manchester Derby.
The rivalry between Pep Guardiola and Jose Mourinho is another is another content reason not to miss this Derby. Both of the managers are known for their special rivalry during their time in Spain, and it on again in England.
PEP GUARDIOLA
Pep Guardiola the head behind this glorious run of Manchester City, which scares every opponent they face. Pep's Manchester squad has bit of everything from frisky players and genuine passers to solid defensive wall.
Manchester City have scored more goals than any other club this season and with a astronomical goal difference of more than 30 goals, these number just give us statement.
Pep Guardiola has transformed the style of play of the Citizens, within a couple of season under Pep, this City side is strongly compared to Pep's Barcelona.
It looks like City would go all the way this season until the defeat in hands of Liverpool on January 14, 2018.
Winning a title against Jose Mourinho and showing of the Premier League trophy will be a big achievement for Pep Guardiola and a statement by Manchester City.
JOSE MOURINHO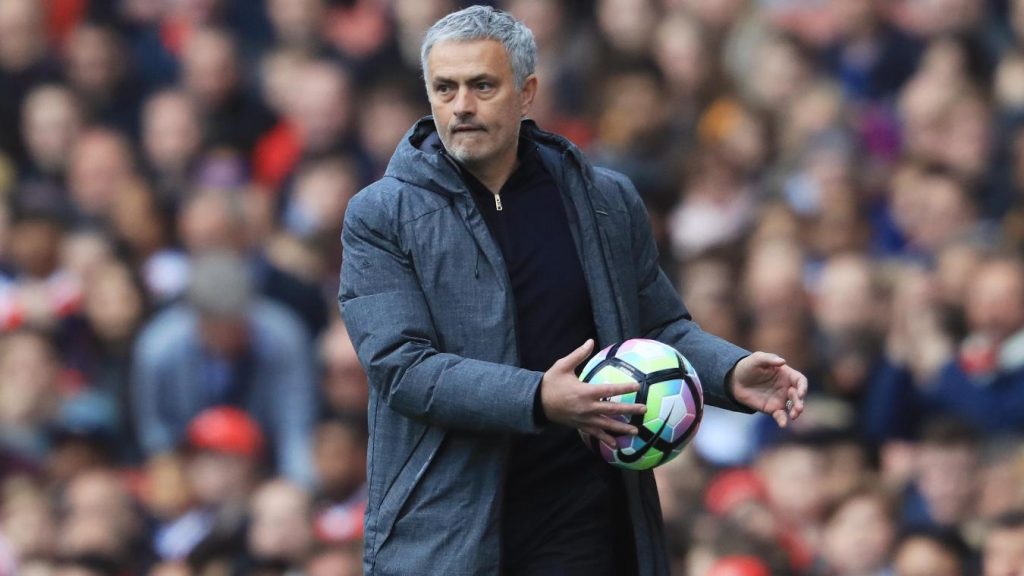 The Portuguese man has regarded always as a special one but have been successful only to a certain extent with theses Manchester United side. The special one won the hearts at Old Trafford winning the Europa league and EFL Super Cup last season, though the Red Devils have already been knocked out of Champions League by Spanish Minnows Sevilla.
Jose Mourinho have been openly criticizing his players with a rift with Paul Pogba earning newspaper headlines to a certain extent.
This Derby will be more than just a match for him – Jose Mourinho will be playing for his pride.
Despite of recent criticisms, Manchester united have performed decently this season and recent victory against Chelsea and Liverpool proves Mourinho as a pure technicians.
STATISTIC – Pep Guardiola and Jose Mourinho have been pitted against each other seventeen times out of which the former has won eight times and the latter with only mere three victories.
The last time both the sides met, Manchester United suffered a 2-1 loss at Old Trafford. It's all about the pride for United but at the same time Manchester City will looking to make statement.