Premier League footballers will showcase their EA SPORTS FIFA 20 skills in the ePremier League tournament that will begin from April 21.
A host of Premier League superstars will go head to head in the knockout tournament from their own homes representing their respective clubs. The ePremier League invitational league will go live on from April 21 to April 25 with the finals supposed to be screened on Sky Sports.
The winner of league will receive a prize which will be donated to the #PlayersTogether initiative which is a fund that has been created by Premier League Players as a way of generating money towards National Health Service.
"The thoughts of everyone at the Premier League are with all those directly affected by COVID-19," said Premier League Chief Executive Richard Masters. "In response to the pandemic, the League, our clubs and players are providing valuable support for communities and the NHS."
🚨 Announcing the #ePremierLeague Invitational 🚨

👀Watch some of your favourite #PL players go head-to-head in a knockout @EASPORTSFIFA tournament.

🗓 Starts on 21 April

All the info you need here 👉 https://t.co/GS61PDFOsH pic.twitter.com/bgrAIwDabH

— Premier League (@premierleague) April 17, 2020
"We are also aware of the importance of finding new ways to entertain fans at this time and we are excited to bring together a strong line-up of players for the ePremier League Invitational tournament."
"With Sky Sports screening the competition live in the UK and many of our international broadcast partners also showing the matches, fans around the world can tune in and enjoy the action."
"We know how popular FIFA 20 is with players and I am looking forward to seeing who will be crowned the ePL Invitational champion."
With teams self-isolating and matches postponed, football stars are starting to divert their attention to esports to keep their juices running during the ongoing break. Notably, star players from Europe have head-to-head in video games over weekends at a time when all the top leagues have been suspended. Some players have gone as far as investing in FIFA esports teams, while others enjoy the thrill of playing.
Esports have become alot popular lately with the likes of Gareth Bale, Mesut Ozil, Ruud Gullit, Ronaldinho, Leno – all working in front of their Playstation's to compete at the elite level and Antoine Griezman along with his brother Theo Greizeman to join the list of interest for Betway esports fans in 2020.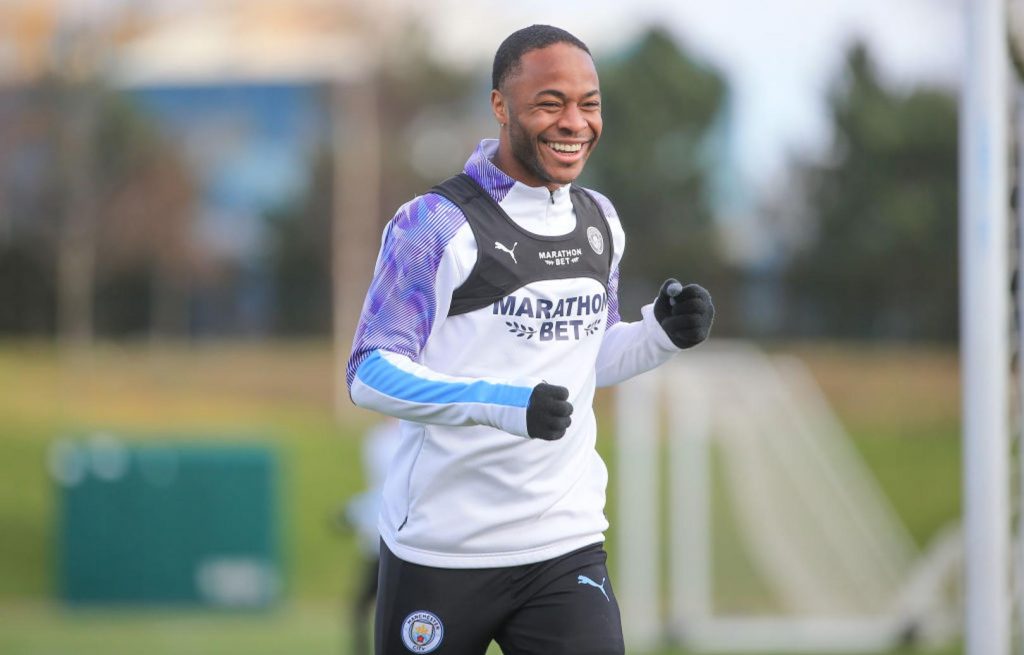 All the players from 20 teams will be participating in the league with a few noticeable names like Trent Alexander-Arnold (Liverpool), Todd Cantwell (Norwich City), Ryan Fredericks (West Ham United), Diogo Jota (Wolverhampton Wanderers), Raheem Sterling (Manchester City) and Wilfried Zaha (Crystal Palace) have been already announced.
The remaining bunch of players will be confirmed moments before the competition draw that is supposed to be happening on April 20.
Key dates
21 April 12:00 BST Round 1
22 April 12:00 BST Round 2 Pt 1
23 April 12:00 BST Round 2 Pt 2
24 April 12:00 BST Quarter-finals
25 April 15:00 BST Semi-finals + Final
The semi-finals and finals will be televised on UK in the UK at 15:00 BST on Saturday April 25 at Sky Sports Premier League. Fans from other part of the world will be able to watch the league on its YouTube, Facebook and Twitter channels.
For the City fans though, this competition will be more than just a fund raiser. With Raheem Sterling stepping into the pitch representing City, he would also want to win the ePremier League too.
The English winger will be representing his club and will get a chance to showcase his EA Sports FIFA skills too, to his fans across the globe. He'll face tough competitions from Trent-Alexander Arnold, Wilfried Zaha and Cantwell; all of three are big FIFA fanatics.
While 20 players will step in on 20th April, all the eyes will be on Raheem Sterling as he would try to turn Manchester Blue once again, amidst Covid-19.