The Blues will be without Sergio Aguero for the trip to Wembley, Pep Guardiola confirmed.
Sergio Aguero suffered a knee injury in training during March and returned from the bench against Manchester United. A challenge from Ashley Young in last weekend's Manchester derby aggravated a problem in his knee. Now The Boss cannot say for certain when The Argentine striker will be available again.
Fernandinho serves his first two-match ban after picking up his 10th yellow card of the season against Man United. Benjamin Mendy is expected to remain sideline while John Stone is still sidelined through injury, leaves Pep with limited options.
"Aguero is injured," Guardiola confirmed. "He was injured before the game [against Liverpool] but tried to help us. That's why he could not play from the beginning. He was not ready.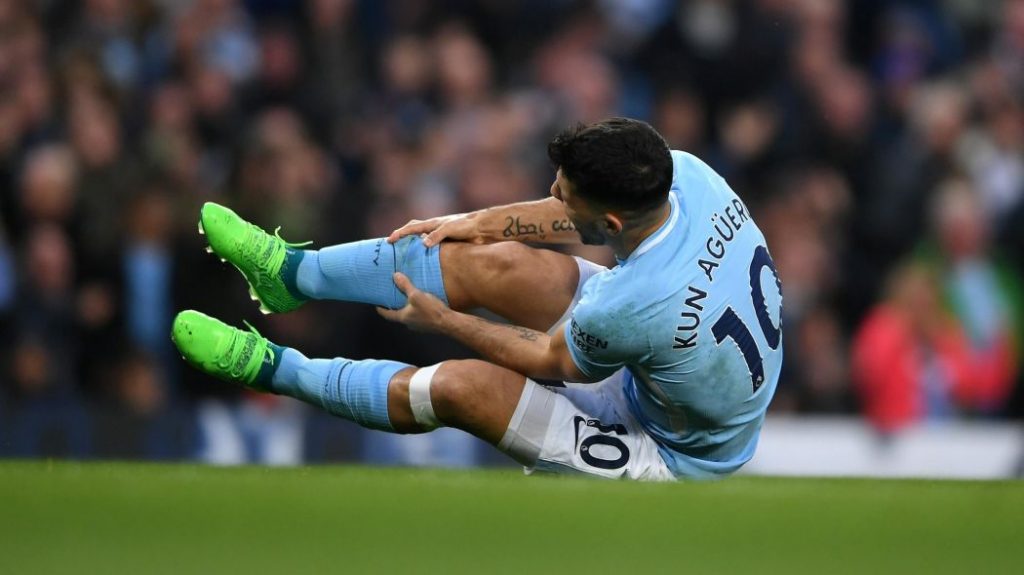 "I don't know [when he will be back]. You cannot forget he was injured and he made a huge effort because after the action from Ashley Young against United, the problem in the knee he could not train.
Also Read: Tottenham vs Man City: Preview | Premier League 2017/18
"He played less than 15, 20 minutes and after said he cannot run and was in a lot of pain. I don't if he will be ready for Swansea.
"Hopefully for the last games we can have him.
"John Stones is not ready. Fernandinho is suspended. Mendy is out. We have 14 players for the next game, plus the kids."
Manchester City just need five points from the remaining six games to lift Premier League title.