Manchester City are forced to scratch their heads, as Starlet Jadon Sancho has not returned to training since being omitted from Pre Season tour by Pep Guardiola.
Its been over a month that Sancho has not trained and club is not able to contact him.
Sancho rejected to agree £30,000 week contract which led to him being dropped off Pre Season tour by Manchester City boss.
Sancho still has a year on his contract left at Manchester City but English youngster is keen to move away and Club is set to meet Sancho's representatives on Wednesday to discuss where he stands and where will he be.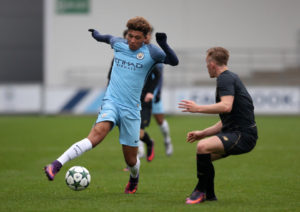 It looks like he would join a rival club, which may prove a huge loss to City as Arsenal, Tottenham and Chelsea going head to head for his signatures.
Some of European clubs like Dortmund and RB Leipzig are looking to bring in the future star.
Tottenham tried to get Sancho in a Cash + Player deal of Kyle Walker but it was immediately rejected by Manchester City.
Sancho was signed by City from Watford two years back and was poised to be Future of Manchester. But the current situation looks as he is going to be gone by the end of transfer window. It is believed that Sancho doesn't see he will get his chance in near future at Ethiad Stadium and is looking away where  he can make his mark.