Manchester City's second-goalkeeper Claudio Bravo has his contract expiring this summer and may not continue to play for the Blues of Manchester.
He is considering an offer to join New York City of Major Soccer League and stop his keeping career on high. The former Barcelona keeper who joined City in 2016 has been playing as an understudy for Ederson for the last two seasons.
New York come under the umbrella of City football group which will make it easier for Bravo to join the club and gain some regular football time.
"He's been involved in a lot of titles and is one of the most incredible professionals I've ever seen," Pep Guardiola, the manager, said. "He's an extraordinary person who will have success in whatever he does in life – coaching, technical director, whatever."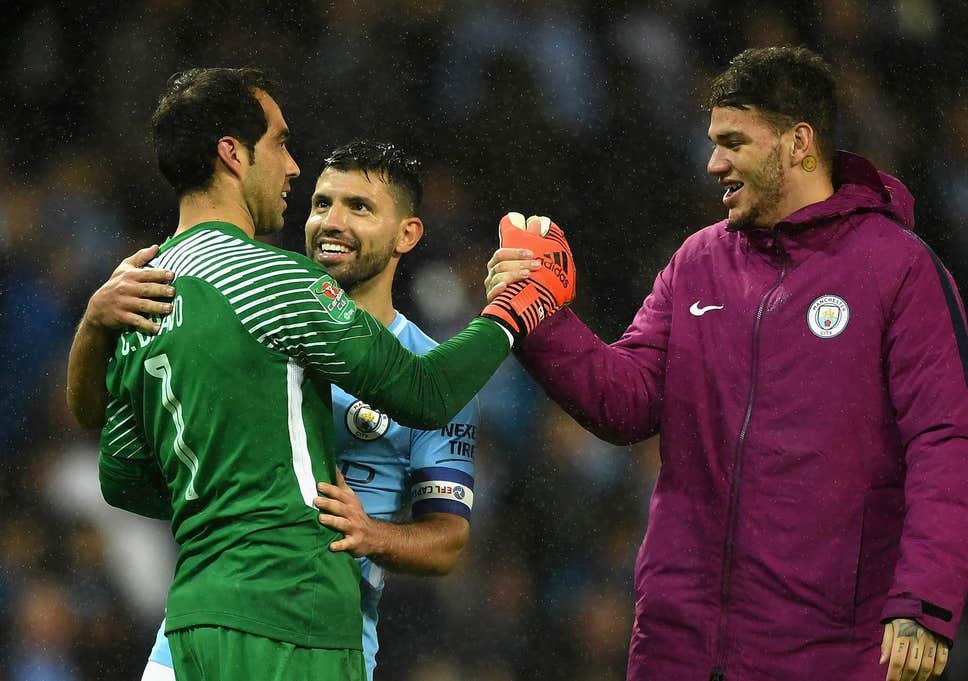 With an incredible CV under his belt, Bravo may well become the marquee player of his club and represent them if need be.
Manchester City already have an alternative for Claudio Bravo in Zack Steffen who played for Bundesliga side Fortuna Dusseldorf this season and has impressed one and all with his performance.
Considering the age Claudio Bravo is, the 36-year-old will not be stopped to leave the club and may well have played his last match in the City jersey against Aston Villa in the Carabao Cup final.