Imperious David has the world at his feet. Overcoming all the critics and bottlenecks, Silva has risen through mud courtesy his 'animal spirit.' Standing on the top stand of Premier League, Silva finished his 400th game for the English club when he wore the armband for City against Bournemouth.
A remarkable achievement to have made. Silva has been the part of City when they used to finish in top 6 to the days where they are invincible. Since the summer of 2010, Silva has been seen donning the Blue jersey and it's midfield.
What's more remarkable is that the playmaker has shut every footballing pundit who assumed Silva to be a passing shower of Premier League. David got the better of his complacencies and embraced the abilities he had. His strengths were the basic Spanish midfield-like football that was being played in La Liga.
Silva, however, found his way out from the ordinary and created a path for himself. Even his present boss did not think that silva would survive for so long in the Premier League.
"Happily, I was wrong", said Guardiola, who described Silva as "one of the most intelligent players I have ever seen".
He added: "Moving in these small spaces, he's really good, one of the best.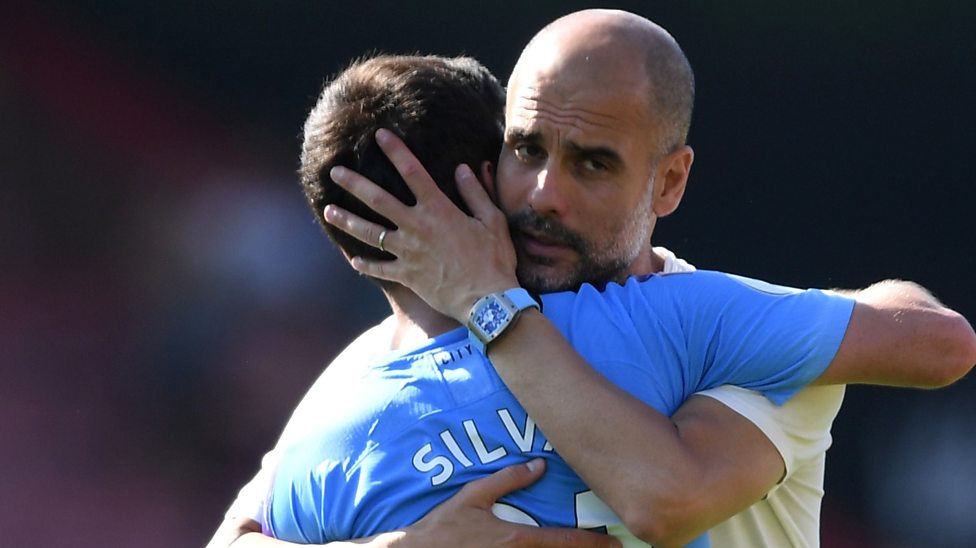 "But he's tiny, a little player, not a box-to-box player and my image of England from the outside, I thought 'maybe he's going to suffer'."That was my first impression. You can play a good season but he's done it for 10 seasons, it is almost incredible. He's a huge competitor. How he reacts to the bad moments – his specific qualities help him survive in the Premier League. He should be so proud."
"He has a lot of experience, knows exactly what the team needs, what he has to do," said Guardiola. "Every captain is different, has a different personality. He has to do what he believes."
David Silva is nearing yet another record of providing more than one assist inPremier League. Silva is second with more than two assists in Premier League after the legendary names of Ryan Giggs.
Probably the last season of Silva, the Spaniard has nothing to prove but only gain. With head held high, may the seasoned campaigner bid farewell toManchester with a trophy in sight.