Manchester City continued their path of quadruple glory after satisfactorily qualifying for the finals of FA Cup.
It was in the 4th minute of the semi-final game against Brighton that I along with millions of Citizens knew that it was going to be an undisputed victory. Although the Blues were not at par, better to say at their possible worst. If it would not have been for Gabriel Jesus' header off Kevin De Bruyne's cross in the opening minutes, story would have been upturned.
However, City were strong enough to hold the manfully brutal attack of Brighton that with all their physicality were not able to turn possession into threat and convert chances into goals.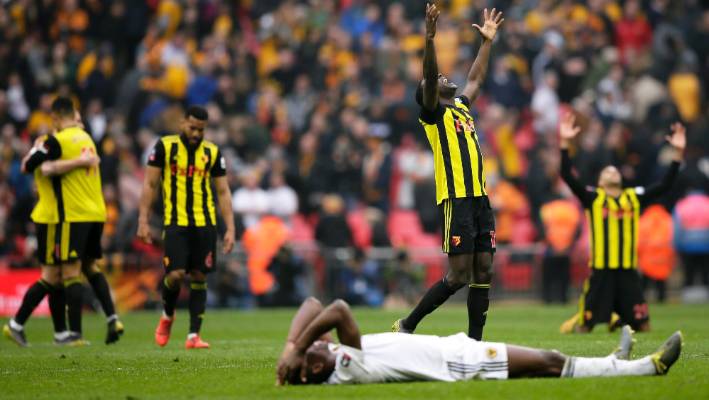 Manchester City were successful in winning the tie which also led to their nearing of FA Cup title and second of their possible four, with Premier League and Champions League stringed.
Manchester City will now face Watford in the finals at Wembley who themselves won the semi-finals against Wolves in a comeback win after being behind 0-2 to conquering the game 3-2. On 18 May it will be decided whether or not City wins FA Cup.
Let's hope Guardiola's mentioned impossibility of winning Quadruple does not hold true and City turn over all the improbable events into glory.