The life in the Premier League would have gone haywire if, Maurizio Sarri would not have been signed by Chelsea who in turn would not have ceased Jorginho from under the noses of Pep Guardiola and Manchester City who were only a step away from signing the Italian.
Jorginho could have had a big say in Manchester City's title race if he had been accompanying Fernandinho. Nevertheless, the Italian, however, has already made himself a name in the Premier League, as one of the best deep-lying playmaker.
Now, he will be up against Premier League's best defensive midfielder cum playmaker, someone who can be as good in initiating counter-attacks as he can be in stopping one.
Manchester City and Chelsea will face for the second time in a fortnight's time for the Carabao Cup, after Manchester City's thrilling 6-0 win in Premier League outing. The onus will depend on Jorginho for the visitors and on Fernandinho from the champions.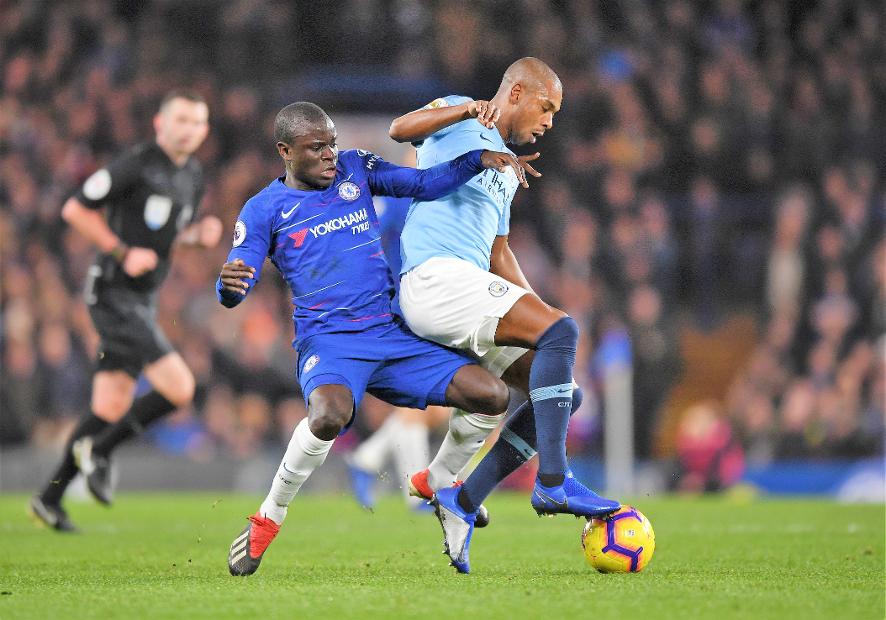 Jorginho and Chelsea were unsuccessful in getting stalled by City and now is the time for Italian to step up his A game against world-class opponents. The midfield orchestrator of Chelsea, as they call him, Jorginho will hold key against Manchester City in developing the pace of game while moving forward and also holding possession for long, keeping City's striker at bay, something Manchester City are not well acquainted to. If only Jorginho would successfully mask his vulnerability in defence, Chelsea's chances of winning will increase manifolds.
Fernandinho's ability to contain opponents, and the attitude of helping strikers if sold, will work wonders for City as it always does. The link between City's attack and defence, Brazilian is never afraid of being booked for the team. While Jorginho is beneficial and needful for Chelsea in building forward passing games, it will be the experienced Fernandinho's task to stop Blues incoming force.
Fernandinho is superior of the two in terms of tackles made per game, interceptions made in 90 minutes while Jorginho holds better of the two in making forward and completed passes.
Jorginho lacks in stopping the mobile counter-attacks due to his lack in pace, which makes him not so vital in defensive circumference.
Maybe in the parallel universe you could see Fernandinho being ousted by Jorginho but with Italian's dipping form, Fernandinho holds the aces.
Maurizio Sarri has his helm under threat of being dethroned and if the Italian manager wants to regain his lost respect, retain his present spot and make himself noticeable, he will have to deploy his tactics in a way, even Guardiola's troop will succumb to. A must win game for Sarri will heavily depend on Jorginho's shoulder as much as Guardiola's quadruple quest will depend on Fernandinho's.
READ: Gonzalo Higuain vs Sergio Aguero | Chelsea vs Manchester City
READ: Bernardo Silva: From ball boy to a star at Etihad
READ: Aymeric Laporte extends his Manchester City contract until 2025