The Blues from Manchester already won the Carabao Cup in February and is almost on verge of winning the Premier League this season.
And Leroy Sane, who joined the Club in the summer of 2016 says good atmosphere inside Manchester City dressing room is one of the key reasons for our fine form.
"The atmosphere since I arrived here is always really good," he said.
"All the players are really nice, everyone is happy and trying to bring some joy to the team.
"Everyone laughs and has fun. Everyone one of us in the team enjoys spending time with each other.
"If a team has a good atmosphere, they know each other really well and it helps on the pitch to give a good performance."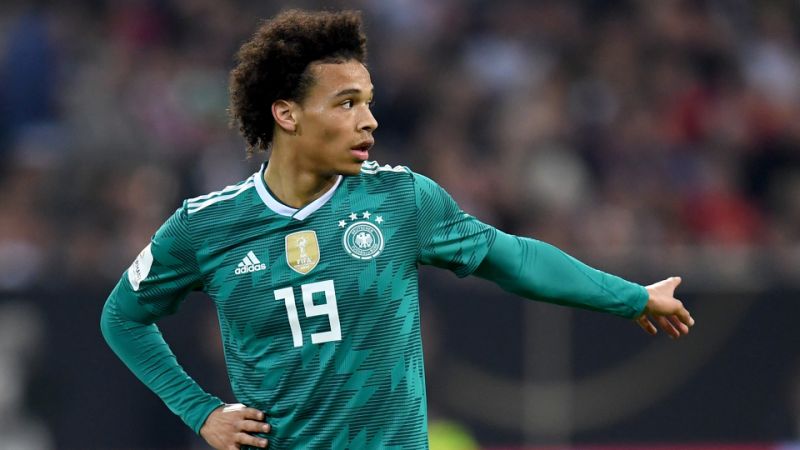 The German international had a superb run of performances in past couple of seasons. Leroy Sane looks an absolute beast guarding City from the flank.
He has scored 12 goals and contributed 15 assists this season.
Leroy Sane isn't getting carried away with his superb run of performances. He says he set himself specific target to help his teammates, insisting his only goal is to continue improving year on year.
"For me, I didn't have a goals target," he said.
"Of course, I'm always looking to score a goal in the game to help my team but when I arrived here I didn't have targets.
"I wanted to be settled in Manchester, I wanted to improve and work on my weaknesses with Pep Guardiola
"I am looking from step to step. I have scored more goals this season than last season and I think the next step would be really good for me if I can keep going and then score more next season. It would be really good for the team."
And with the football biggest tournament – World Cup just around the corner, is he starting to think about the prospect of lifting the coveted trophy in Russia this summer?
"Right now, not really," he said.
"I am always thinking about the Champions League and the Premier League because that's what we have to focus on.
"If you think now about the World Cup and what we will achieve there, it's not good because you're not focused on what you have to achieve [right now]."