The English Premier League is among the best soccer leagues to follow and enjoy a lot of memorable football moments. To date, fans have enjoyed watching the giants fall, as new contenders attempt to make history with their performance in every season. Even better, the competition's top moments stretch beyond the sheer excitement and drama of escaping defeat or a late winner.
Here are Manchester City's most significant moments that defined the Premier League in the last decade.
Sergio Aguero's Goal Against QPR In 2012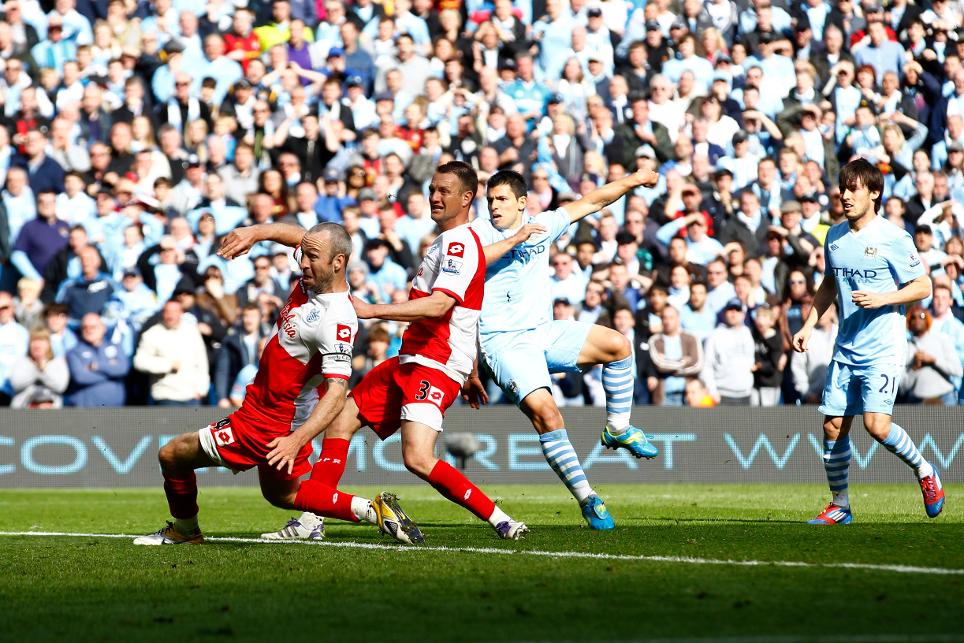 As the absorbing title race between the two Manchester clubs came to a close, Edin Dzeko developed the scene for the most dramatic goal ever witnessed. Aguero rashed home the title winner after passing Paddy Kenny, recording the first EPL trophy win for Manchester City since 1968.
The dramatic fashion which the title was achieved against the strong Manchester United squad made the win sweeter more than ever. That set the team up for a decade of delight, as Sergio Aguero, Yaya Toure, David Da Silva and Vincent Kompany went ahead to rewrite the books of history.
Throughout the entire game the odds of winning the title for each time fluctuated up and down, to those who love betting on the EPL – the odds were 50-50 around the 59th minute.
Kompany's Goal Against Leicester In 2019
With Leicester's defense driving a hard bargain to leave the game on balance, Vincent Kompany wasn't ready to give up yet. On the 70th minute, Kompany decided to unleash thunderbolt with all the characteristics of a title clincher. As such, Kasper Schmeichel had zero chances of saving a shot poised for greatness. That was also the only goal that Vincent ever scored for Manchester City from outside the box.
Kompany had shown his determination and grittiness to defend the title won in the previous season with a record 100 points, and his ability to hit the net proved worthy in the end. His strike came at the right moment, ultimately helping the Belgian end the season with a domestic treble that will be long remembered in the Premier League history.
Manchester City Record 100 Points In 2018
While Manchester City had already won the title before their final game, they seemed determined to break Chelsea's previous record of 95 points set during the 2004/05 season. As such, the City stars went into the final game of 2017/18 with 97 points and ready to achieve what no other team had managed before. Not even Arsenal invincibles squad had managed to record 100 points in a single season, and Guardiola's men were ready to achieve this significant feat.
It was not only the century mark, Manchester City broke multiple records in 2018 – surely a season to remember and cherish.