Manchester City 3-1 victory over Everton at Goodison Park on Saturday set-up a dream scenario against Manchester United at the Etihad Stadium next week.
The victory over Jose Mourinho's United means Pep Guardiola's City can be crowned champions. If they do so, Manchester City will break United's record of the earliest title win with six games remaining.
But what if Manchester City failed to beat Manchester United?
If they fail to beat United, City are not even guaranteed to be crowned as champions with the victory over Tottenham Hotspurs when they visit Wembley seven days later.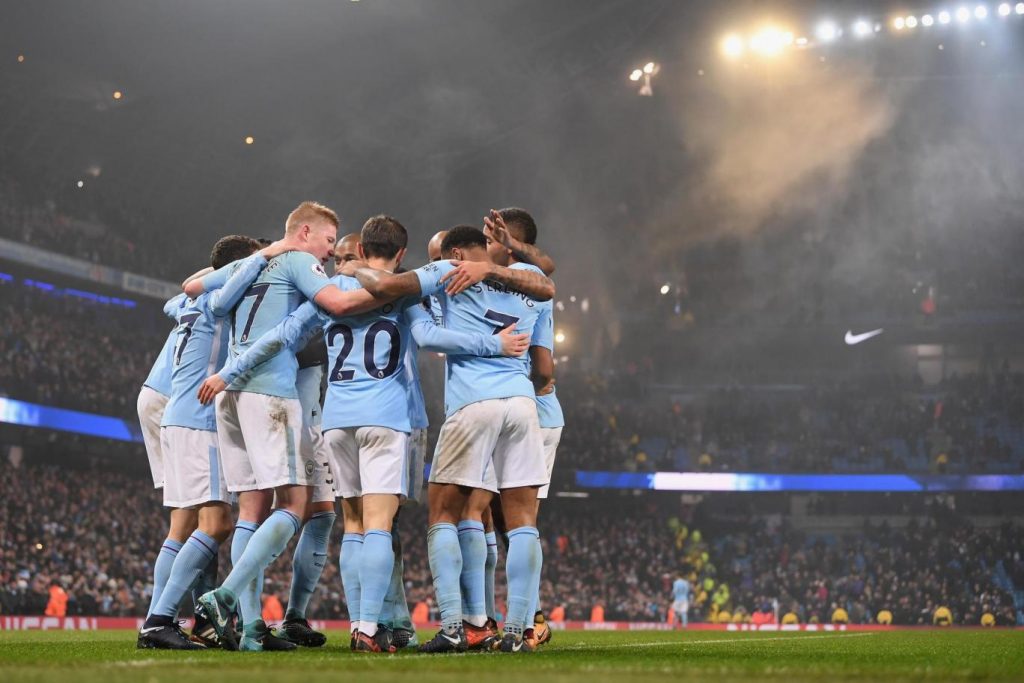 So what are the possible Manchester Derby scenarios?
Manchester City Win: With victory over Manchester United, City will move 19 points clear and will surpass maximum points total possible for Manchester United (86) Liverpool (84) and Spurs (85). And it means Manchester City are the Premier League champions for the season 2017/18 .
Draw: If City draw with United then mathematically Liverpool could not surpass City's tally at any cost. After the draw United will be on 69 points and City on 85 points and the focus would shift on next fixture. Manchester City will face Tottenham seven days later and will need to clinch 3 points against Tottenham to win the title.
Manchester City Loss: A loss at Manchester Derby would mean that Guardiola's City cannot lay their hands on title at Wembley the following week, Blues still need at least six points to overrun Manchester United maximum possible total of 89.
If City's beat Spurs and United slip up against West Brom and draw, The Blues would still need a point mathematically, to claim the crown.
But if United lose against West Brom it means a victory at Wembley will be enough to clinch the title.