Its been a long time since we saw Claudio Bravo in the Champions League and boy, oh boy! that didn't go well.
Claudio Bravo came off the bench to replace injured Ederson at the half-time and his first involvement was to pick ball from back of City's net after Mario Palasic headed home in the forty-ninth minute.
And the Chilean was again at the center of action when he came off his line only to shrug down Josip Lilic at around twenty-five yards away from goal.
Referee didn't hesitate to show a straight red, which later was confirmed by VAR. The replays showed Bravo sliding out and Lilic trying to go around him but caught his foot in Claudio's stance.
He didn't think there was any contacts and took to Twitter after the final-whistle to explain his actions – but he deleted the tweet notnsoon after.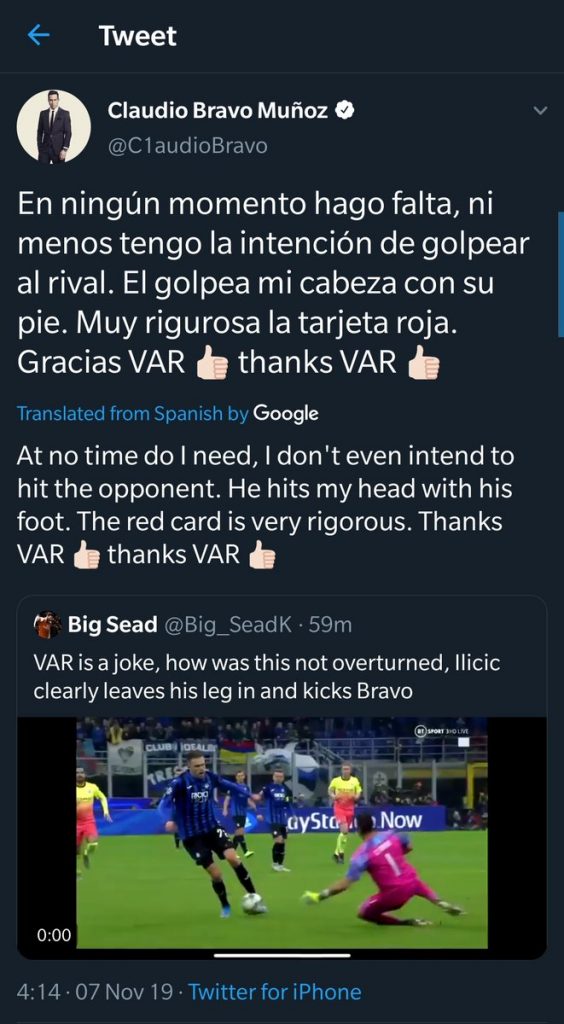 Bravo's reply when translated – "I don't need the moment, I don't even intend to hit the opponent. He hits my head with his foot, The red card is very rigorous."