LEROY SANE – The German starlet has been one of the outstanding performer for Manchester City over past couple of years. His performance has been 'one of the best' at the left flank in Europe.
Manchester City possess a star studded attacking force yet Sane has caught everyone's eye. His campaign is been hampered by a number of injuries keeping him out for a long time but still he has accounted for 8 goals and 11 assists to his name this season –  making him one of the most exciting talent of recent times.
So here we give you 5 things which makes Leroy Sane the player:
MATURE ATTITUDE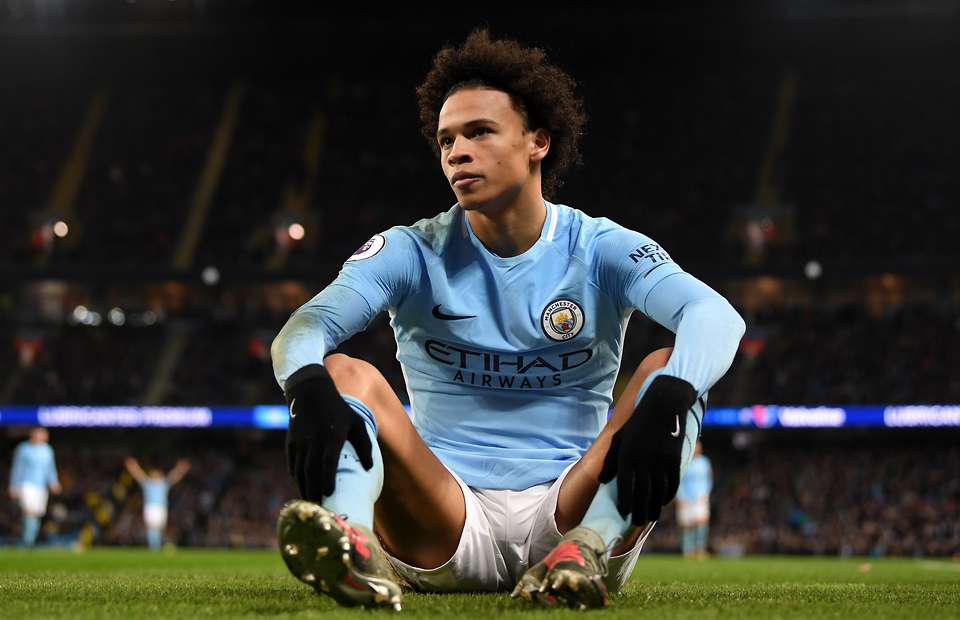 Leroy Sane is one of those players who are quiet off the pitch and loudest on the pitch, a perfect blend of aggression and a calm mind. He's a player whom you can never underestimate even in a string of poor performances.
Sane likes competition, with speculation of the arrival of Alexis Sanchez to Man City with both players playing and creating trouble in the left side of the pitch. Yet he chose to sit calmly and say "No, it doesn't worry me personally," and that's what it takes to stay on the top, these attributes of him are surely gonna be useful in the future.
HE's TECHNICALLY GIFTED
Leroy Sane is more of an old school left winger. Sane's game includes all the attributes of a perfect winger accompanied by his pace, dribble and crossing.
Pep Guardiola's technique giving him the best possible support and turning him into a magician with the ball certainly his ability to read the game has also improved.
BLISTERING PACE
It's no secret that Leroy sane is one of the fastest player in the Premier League, running at the speed of 35.48 KMPH. If he would have sustained it for more 100 meters then he would have qualified for the semi finals in the last Olympics. His pace gives defenders a death call and its their nightmare to keep him in control.
ABILITY TO DRIBBLE PASS THE DEFENCE WITH STRENGTH
Leroy Sane is many a times compared to Messi as they are both left footed and both are great with leaving the defenders for dead. Leroy Sane admitted that he likes to annoy the opponent and it's his way of doing it. His ability to cut through the defenders comes to him naturally.
SCORING LOADS OF GOALS AND ASSISTING OTHER
Leroy Sane with his ability and knowledge of when to pass the ball and when to score goals, shows why he is a special talent. This proves that he's capable of doing both, which creates lot of problem for the defenders.
Leroy Sane has always been a special talent and is certainly not only the present but also the future of Manchester City. He's young and has a lot to improve which makes him a real asset for Man City.