This week, Manchester City head to western Germany to face FC Schalke in the Champions League round of sixteen. But it won't be unfamiliar territory for every man in the Citizen's squad of twenty three.
As City fans will know, Leroy Sané transferred to the blue half of Manchester from the established German side back in August of 2016; and since then, we have rarely seen anything other than brilliance from the Essen born starlet. This makes Sané's next game for City that much more interesting, as he prepares to face the club with which he made forty seven appearances for. During these forty seven games with Schalke, the young German managed to net eleven goals, yielding a goal every three hundred and seventy eight minutes (or roughly once every 4.2 games in which he was involved). Luckily for Citizens the world over however, these statistics are vastly superior when looked at with sky blue tinted glasses. In the Premier League alone this season, Sane currently has eight goals in twenty three appearances, with six of those appearances coming off the bench. Sane's club achievements seem to be showing a very positive correlation as well, as in his first season with Manchester City, he managed to net only five times in twenty six appearances for the Blues.
This progression of success clearly shows how far Leroy Sane has come in his nearly three seasons with Manchester City – and that the £37 million was money well spent; especially in today's football economy. When a then 18 year old Sane signed his first pro contract with Schalke back in 2014, not many would have predicted that he would be gunning with Europe's elites not two or three years later; especially seeing as his debut for the German side ended in a 3-1 defeat to VfB Stuttgart.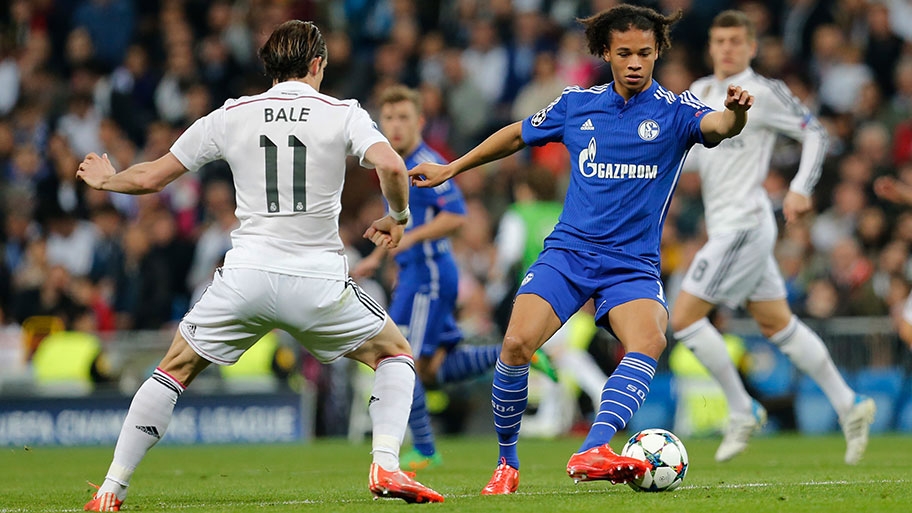 It goes without saying however that Leroy will have incredibly fond memories of his time in Germany – the most notable of which will more than likely be his stand out contribution in the thrilling UEFA Champions League encounter with Real Madrid back in 2015 in which Sané scored the third of Schalke's four goals of the game. Los Blancos eventually ran out 5-4 winners on aggregate, however it certainly made more followers of the game keep an eye on the young prodigy. One of these pairs of keen eyes eventually ended up being those of a certain Josep Guardiola. The Catalan had been keen on signing a new, exciting winger for City since the moment he became their new boss in 2016 – and having already been involved in the Bundesliga previously with Bayern, it seemed he knew exactly what he was looking for. Guardiola was a key factor in Sané signing for City, reinforced when the German said this after signing for the Blues: "I think he (Pep) can make me a more complete player", and that "I think I can adapt very quickly because of him". Since then, Sané has been a pretty consistent mainstay in City's formidable front line; forming incredibly valuable partnerships with the likes of Raheem Sterling, Bernardo Silva, and more recently Riyad Mahrez out on the wings – and it is precisely this partnership that Pep will be looking to utilise when it comes to the meeting of Leroy's past and present clubs in a few days a time.
Come the night of Wednesday the 20th of February, City will be wanting to make the biggest possible impact against FC Schalke – and City will be well aware that the Germans pose a genuine threat to their Champions League campaign. Schalke are known to have a very sturdy defensive line, with Daniel Caligiuri and of course, ex-City centre half Matija Nastasic proving to be just two of the reasons that City will have to be at least somewhere near their best to get past the west German outfit.
I am however sure that Leroy Sané will not be letting the occasion get to his head. Pep simply does not allow this type of complacency to creep in ahead of, or even during big games. It does remain to be seen though whether or not Sané will start in the fixture on Wednesday, or whether or not he will play his part from the substitutes bench. Only time will tell if this reunion will be sweet, or indeed sour – and even if Sané's efforts to thwart his old team go unsuccessful on Wednesday, there is always the return leg in just over a fortnight's time…
But hopefully we won't have to rely on the second leg to get the job done against Schalke…
WATCH: Leroy Sane back from his Schalke days