The Soil of Manchester City has seldom seen records being created or being broken. The ludicrous history of Manchester City hails for their lesser known records but the so called renaissance of City after a change in their ownership has resulted in a lucrative turnaround for the Citizens.
Sergio Aguero, a part and parcel of Manchester City's life, has been involved in the most known records and some not so noticed to. In an aforesaid article we had talked about Sergio Aguero hailing the record for Premier League highest hat-tricks and most number of goals and now he is planning to attach one more under his belt, the record of scoring highest goals in single pitch.
How much far from history?
Premier League's highest non-European goal-scorer, Aguero is on the verge of reaching a century mark for scoring goals at Etihad stadium. Since joining the club from Atletico Madrid in 2011, Aguero has netted 96 goals at Etihad stadium out of which last 7 game in previous 3 games. Nearing the 100 mark, Aguero will be eyeing to take a bow from his fellow fans as early as possible, to the earliest by the end of this season.
Ahead of Aguero are only 3 so-called legends of their respective clubs in scoring more number of goals at their home. Arsenal legend Thierry Henry stands handsomely over all other players with his tally of 114 goals at Arsenal's previous stadium, Highbury. Second to him is the most adored and admired son of "Old Trafford," Wayne Rooney who ceased his days at Theatre of Dreams with a tally of 101 goals. Alan Shearer is only 1 goal ahead of Aguero with 97 goals at St. James' Park, whose number will easily drift down to 4th, the next game Aguero plays.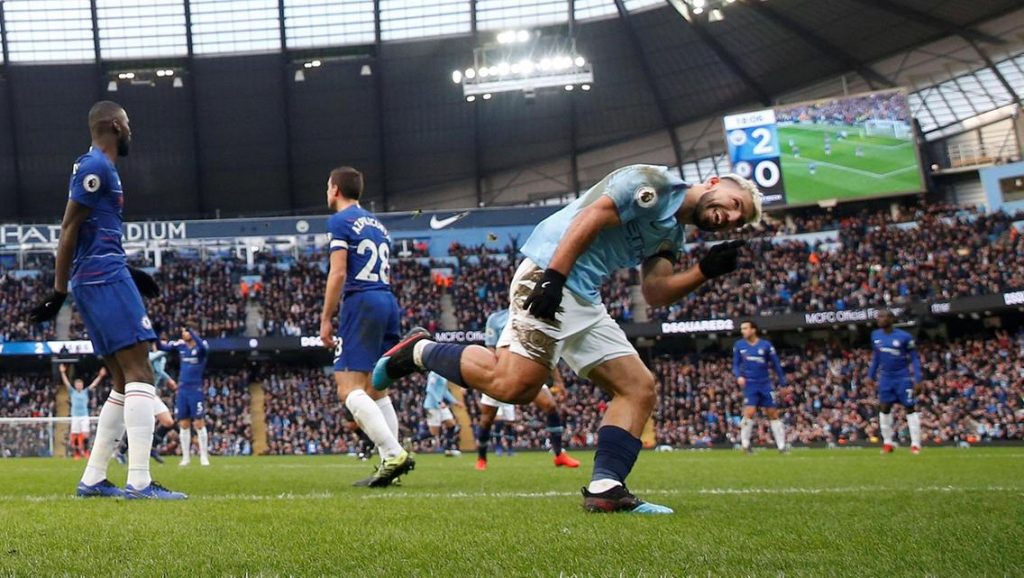 "Records already engraved"
With 161 goals in 231 Premier League games for the Premier League champions, Aguero has already achieved a quintet of records attached against his name. Be it scoring the most number of goals in a Premier League game i.e 5 goals against Newcastle United in 2015 or his tally of 11 hat-tricks, highest in Premier League history.
Alongside these results, Aguero has been involved in 201 goals, directly and indirectly; having the best goal rate for s player who has played more than 200 Premier League games i.e 85 minutes per goal. So on so forth, Sergio Aguero has scored 222 goals in all competitions, summiting to the top spot of Manchester City highest scorer list of all time.
Now to add another achievement under his belt, Sergio only needs to score 19 more goals to make Etihad his own, by goals and by soul.