The giant Ivorian was an unused substitute in Manchester city's 3-2 avenge over West Bromwich Albion at Hawthrons but did not hesitated to praise Guardiola's brilliant strategy this season which helped the club to climb at the top of the premier league chart with 28 points in the bag.
Toure tweeted, 'Nice victory! Come on city!' in the praise for his club. It was business again for the citizens who looked destructive once again this weekend and their performance were not dimmed by the two goals that Tony Pulis's spirited boys contributed to snatch away yet another clean sheet.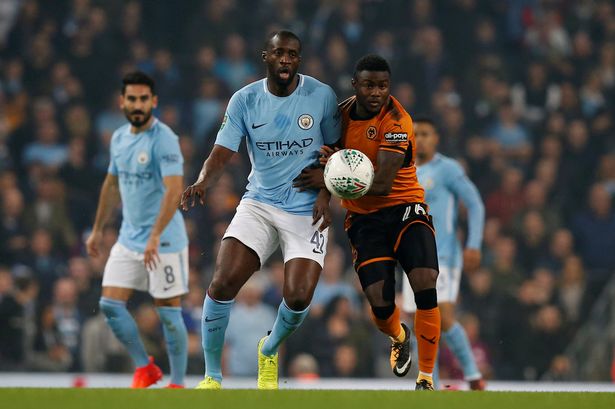 Leroy Sane was on target for the fourth game running before Jay Rodriguez managed a leveler three minutes after it. There was no pause in the oncoming minutes after half for City who restore the lead in the 15th minute, Fernandinho's unmissable sitter.
Raheem Sterling continued his goal scoring attitude he picked up under the guidance of the Catalan coach following Kyle walker's pass to pull the game out of West Brom's corrosive hands. Even a late strike from them did not shattered the opposition hope.
Yaya featured less minutes this term than any other campaign in the first nine games but he insist that does not change his reputation he has for his coach and the time. His Twitter post clearly indicate that. He is also unlikely to feature in the starting eleven to face Napoli at Sao Paulo in the champions league clash in the midweek.